KeepCups: 19 Most Commonly Asked Questions Answered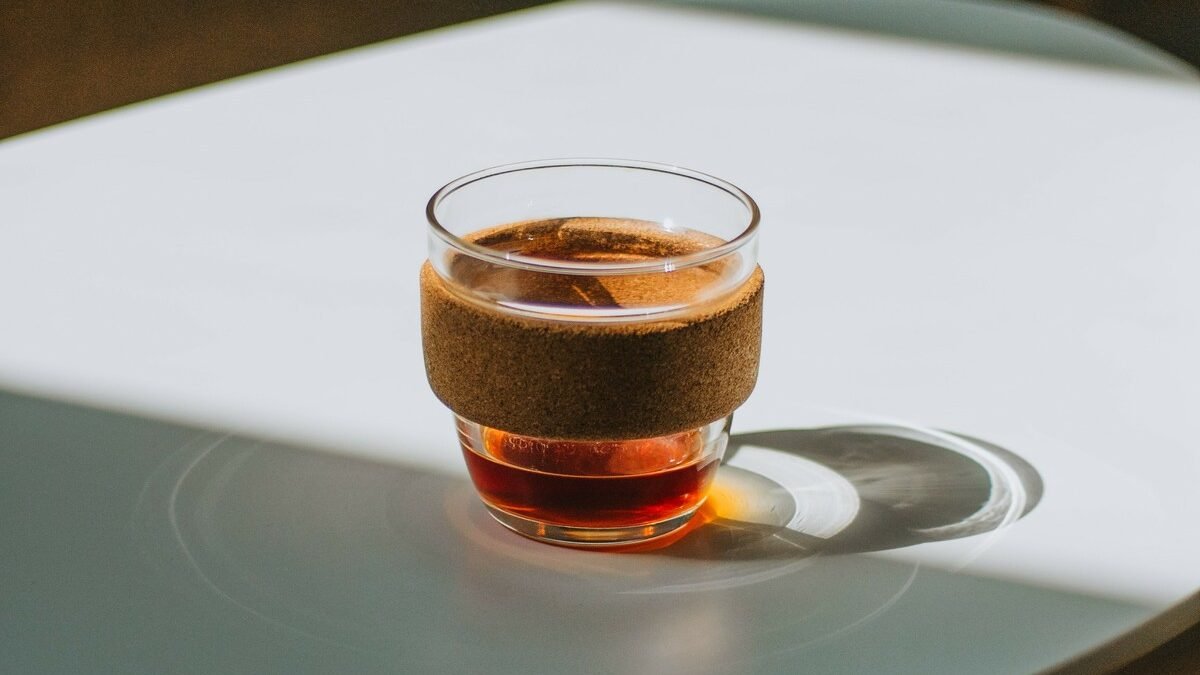 As sustainability becomes more mainstream, reusable cup brands are becoming more popular.
One particularly popular brand of reusable cups is KeepCupAffiliate link.
This Australian brand was founded in 2007 and has come to be loved by coffee drinkers worldwide.
But before you run off and buy yourself one of this brand's cups, we want to answer all your pressing questions in this post.
What is a KeepCup made of?
KeepCup products can be made from a variety of products including tempered glass, stainless steel, and plastic.
Why should I use a KeepCup?
The top reasons to use a KeepCup are:
1. Barista standard
The main advantage that a KeepCup has over other reusable cups is that it's made to barista standards. For one, it's available in the same sizes and volumes as standard commercial coffee cups. Also, it seamlessly fits under coffee machine heads.
Ultimately, these features make this brand cup easy for baristas to use, ensuring that they don't have to compromise on service speed and efficiency.
2. Durable parts
All the parts of this brand's cup are long-lasting. Also, they are designed to fit other this brand products. So if you lose a lid, you can use another product's lid for your cup – this reduces waste.
3. Easy to clean and care for
The parts of a KeepCup are easy to assemble and disassemble, making them easy to clean and care for. Beyond that, the fact that these cups come with a lid ensures that your drink is protected from dirt and pathogens when you're not drinking it.
4. Free of toxins
Another reason to use a KeepCup is the fact that these products don't contain any toxins. This is because they are usually independently tested for chemicals like cadmium, lead, DEHP, BPA, and BPS.
So even if you get the ones that are made of plastic, you don't have to worry about chemicals leaching into your drinks.
5. Easy to use and carry around
KeepCup products are lightweight and easily fit in cup holders. This makes them easy to carry around, even if you are constantly on the move. It also helps that these products have splash-proof lids which leave ample space for your nose. To cap it all off, these cups fit in your hand comfortably.
6. Produced locally
KeepCup tries to manufacture locally as much as possible. Also, the company sources people from local communities to hand assemble its products.
7. Sales help protect the environment
One of the most interesting things about KeepCup is that it donates 1% of its sales revenue to protecting the environment. This is because this brand is a certified B corporation.
This is a company that is bound to consider and report on its impact on its community, suppliers, workers, customers, and the environment. Such companies need to do a deep dive into their impact every three years and come up with ways to improve.
Beyond that, they are usually given a B impact score. KeepCup's score is currently 107.4 while the global average is 96.6.
Are KeepCups better for the environment?
Yes, KeepCups are better for the environment, especially when compared to single-use coffee mugs. The 2 main ways that they are environmentally friendly are:
1. Their manufacturing consumes less water and produces fewer GHGs
If you use a KeepCup for one year, you would have reduced water use by up to 90% and greenhouse gas emissions by 92%.
Ultimately, switching to this brand of cups from a single-use coffee cup can make your carbon footprint four times smaller.
2. They reduce the amount of plastic in landfills
By switching from single-use coffee cups to KeepCups, you will reduce the amount of plastic that ends up in landfills. For instance, using a reusable cup for a year will keep you from throwing away around 3 kilograms of plastic in single-use cups.
How long does a KeepCup last?
Depending on the exact type of KeepCup you get, these products can last for up to 8 years, even if you use them once every workday. Generally, you can use these cups 1500 to 2000 times.
How many times do you need to use a KeepCup before it becomes sustainable?
KeepCup Thermal becomes sustainable after a mere 4 uses while other products of this brand become sustainable after 10 uses. After these numbers of uses, these products have lower carbon emissions than compostable single-use cups.
On the other hand, you have to use a KeepCup Thermal for 8 uses for it to have a lower impact than ordinary disposable cups.
This number goes up to 24 uses when it comes to other KeepCup products.
Is KeepCup insulated?
The only cup that is insulated is the KeepCup Thermal. This product has a double wall and vacuum seal that ensure that your drink remains hot for a long time. It's made of stainless steel and is available in medium and large sizes.
No matter which one you go for though, it will still be lightweight.
Is KeepCup leakproof?
No, KeepCup products aren't leakproof. However, some of them come with a splash-proof lid. This lid slips on the cup and has a plug that covers the mouthpiece when not in use, reducing the chances of spills.
Keep in mind though – if you overfill your cup, turn it upside down, or let the plug catch on something, it will leak.
How do you clean a KeepCup?
You can clean a KeepCup by hand or using a dishwasher. If you choose to use a dishwasher, disassemble the cup before placing it and its lid on the top rack of your machine. Place the plugs, bands, and other small pieces in the cutlery tray so that they don't get lost or damaged.
If you choose to hand wash the cup though, you can just disassemble it then use warm soapy water and a cloth to wash its parts.
Just ensure that you don't use any abrasive materials to clean a cup.
Another thing you need to keep in mind is that regular dishwashing can negatively affect the surface finish of a KeepCup Thermal and small pieces like bands. As such, it's always best to hand wash these.
How often do I need to wash my KeepCup?
If you use it every day, you just have to rinse it out after every use and then thoroughly wash it at the end of the week. Alternatively, you can choose to thoroughly wash it after every use.
Is the cork on KeepCups dishwasher safe?
Yes, the corks are dishwasher-safe.
How do you get the coffee taste out of a KeepCup?
There are two main ways to get the taste and smell of coffee and other things from your cup. These are:
1. Using baking soda and vinegar
First of all, use warm soapy water and a cloth for the cleaning. Afterward, add ¼ cup of baking soda into the cup and pour in white vinegar until it is half full. Once you are done, fill up the remaining space with hot water and let the solution sit for 15 minutes before rinsing out the cup.
2. Using lemon
Cut a lemon into slices and place them in your cup. Afterward, add boiling water to the cup and let it sit overnight. You can then rinse it when you wake up in the morning and clean it with warm soapy water and a cloth.
How do you sterilize a KeepCup?
You can sterilize your cup in the same ways you would remove smells and tastes from it – using lemons or baking soda and vinegar.
Is a KeepCup microwavable?
Since most cups of this brand can withstand high temperatures, you can microwave them. In fact, the only model you can't microwave is the KeepCup Thermal. When microwaving the other models, follow the instructions below:
1. KeepCup Brew
This model can withstand microwave temperatures of up to 212 ℉. Any temperature above this can make its glass body shatter. This can also happen if you heat any liquid in it above its boiling point. Alternative causes are placing a cold cup Brew in hot water or placing a hot one in cold water.
2. KeepCup Original
This model is made of plastic that can withstand microwave temperatures of up to 212 °F. All you have to do is remove its lid before placing it in the microwave. Even the silicone band around the KeepCup Original can withstand these temperatures.
3. KeepCup Brew Longplay
This model is made of durable tempered glass and a plastic sleeve, both of which can withstand microwave temperatures of up to 212 ℉. All you have to do before placing it in the microwave is remove its lid.
Can you microwave a KeepCup cork band?
No, you can't microwave a cork band. You'll have to remove it from the cup before microwaving it.
To do this, follow the steps below:
Place your cup upside down on a flat surface
Use your fingers to massage the band upwards. Ensure you are rotating the cup and keeping the band at an even height as you do this
Once you're done microwaving your cup, you can return its cork band by following the steps below:
Place the cork on a flat surface – ensure that its inside groove faces up
Place the glass cup in the cork band and use your hands to pull it up until it grips the cup – use rotating motions to achieve this
Can you put hot drinks in a KeepCup?
Yes, you can put hot drinks in a KeepCup.
Can you put boiling water in a KeepCup?
Yes, you can put boiling water in a KeepCup. Their press-fit lids even have a hole that releases steam to avoid build-up in the cups.
Just ensure that you wait 30 seconds after pouring boiling water into your cup before closing its lid. This will allow a lot of steam to escape beforehand.
To further prevent steam buildup, you should also leave the plug of your KeepCup open when it's holding drinks that are hotter than 149 ℉
How long does KeepCup keep your drink warm?
The only products that can keep your drink hot or cold are the Thermal and the KeepCup Mixed Thermal Bottle. While the former can keep your drink hot/warm for one hour, the latter can do it for 2 hours. On the other hand, the former can keep drinks cold for 6 hours, the latter can do this for 8 hours.
Ultimately, KeepCup products are designed with reuse and drinking pleasure in mind rather than heat retention. So the fact that these products keep cold drinks cold for longer isn't by design. It's just because cold beverages are closer to room temperature.
Can you recycle KeepCups?
Yes, you can recycle KeepCups. In places like Australia, you can send plastic parts back to the manufacturer so that they can be remade into industrial parts.
In the UK, plastic parts that are broken are collected and sent to a local recycling plant. Here they are made into pellets that are molded into kerbside recycling boxes.
Even glass and stainless steel KeepCup products can be recycled. The glass is usually ground down and used to make products like insulation and bottles. On the other hand, stainless steel is usually reprocessed and sold to production mills that use it for new products.
After all, a lot of stainless steel products contain some recycled steel. Even KeepCup Thermals contain 35% of recycled matter.
KeepCup – a barista's key to sustainability!
If you are a barista or regular coffee drinker, there's no reusable cup better than the KeepCup. After all, its entire design aims to make serving/drinking coffee easier and more convenient for you. And while it won't keep your coffee hot for long, it will keep your carbon emissions low.
What's more? Its cute designs will fit seamlessly into your daily activities.
And check out our other articles to learn more about other alternatives, such as Contigo water bottles, Hydro Flasks, S'Well water bottles, and Yeti Cups.