Why Is Vintage Tupperware So Popular?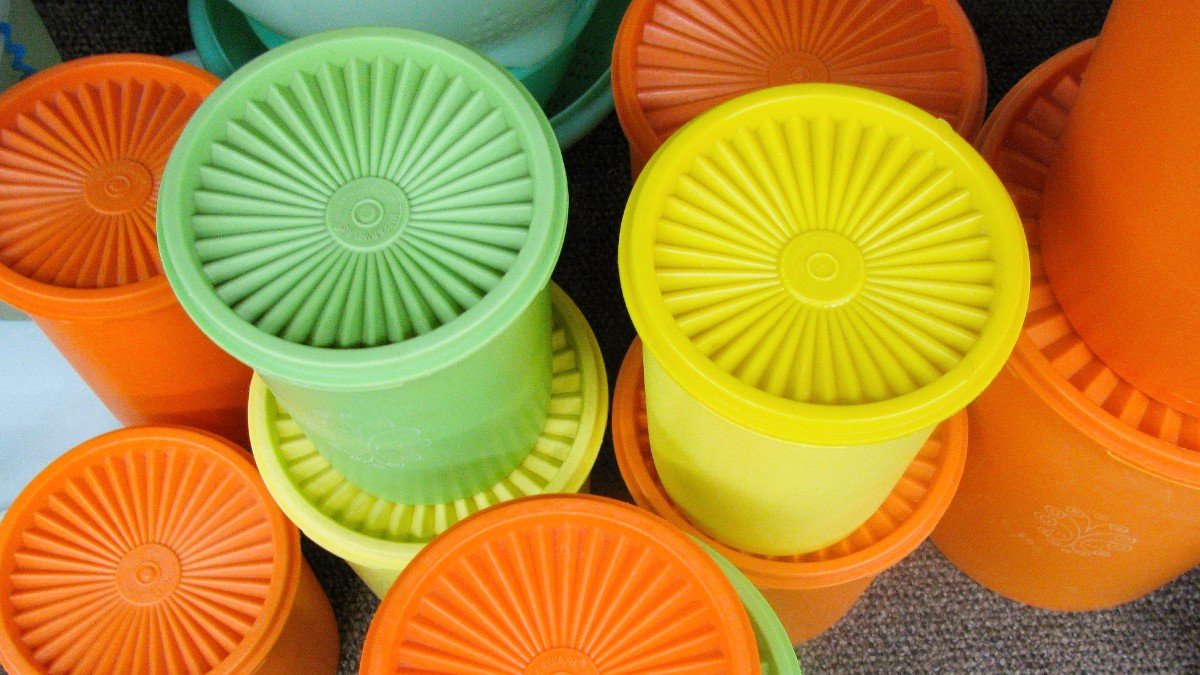 If you've used Tupperware containers for a long time, you've probably heard of vintage Tupperware. After all, this type of Tupperware has become particularly popular in recent years.
But if you've never heard of them or their popularity, don't worry – we're going to talk about that in this post.
Why is vintage Tupperware so popular?
Vintage Tupperware is popular because of its nostalgic value. It particularly reminds baby boomers of their childhood years.
Is there a market for vintage Tupperware?
Yes, there is. Some individuals are dedicated to collecting this type of Tupperware.
What is vintage Tupperware worth?
While most Tupperware will go for between $4 and $20 per piece, select ones can fetch up to $60 per piece. As such, an entire set in good condition can go for up to $200.
Whatever the price though, the seller gets a good deal considering the Tupperware was originally bought for around $2 per piece.
What is the most sought-after vintage Tupperware?
One of the most sought-after vintage Tupperware containers is those that have the "Crystal" color. They are popular because the Tupperware brand still makes lids in this color.
Another popular line of products is the mid-century "Millionaire" one. This line includes containers that are blue, green, or pink.
Keep in mind though – the pink pieces are usually difficult to find because they usually fade with time. Other popular pieces are the 1970s gold canister, 1940s nesting bowls, and the 1960s salt/pepper shakers
How can you tell if Tupperware is vintage?
They are usually sold at thrift stores, estate sales, and online auction sites. You can also find them in online stores that curate vintage products.
For instance, both eBay and Etsy have a section dedicated to selling vintage products like Tupperware. To authenticate any vintage Tupperware you buy, look for a brand stamp and a two-part number on its bottom.
Are vintage Tupperware containers safe?
No, vintage containers are not safe. They can contain harmful chemicals like lead, mercury, cadmium, and arsenic. Tamara Rubin of the Lead Safe Mama blog recently carried out research that proved this.
To make matters worse, vintage Tupperware also contains BPA.
Should you use vintage Tupperware?
No, you shouldn't use vintage Tupperware, especially to hold food. Doing so puts you at risk of consuming BPA, mercury, lead, cadmium, or arsenic.
And although there aren't any reports of users of these containers being poisoned this way, it's better not to take chances with your health.
If you want Tupperware that you can safely use for food or other household purposes, you're better off with pieces that are less than 10 years old.
Get Tupperware that's in good condition
Whether you're looking for new Tupperware or vintage one, always go for pieces that are in good condition. Scratches and cuts are valid reasons not to complete the purchase.
Also, ensure that you properly care for your Tupperware once you get it. This will make it last longer.