Are Silicone Stasher Bags Safe?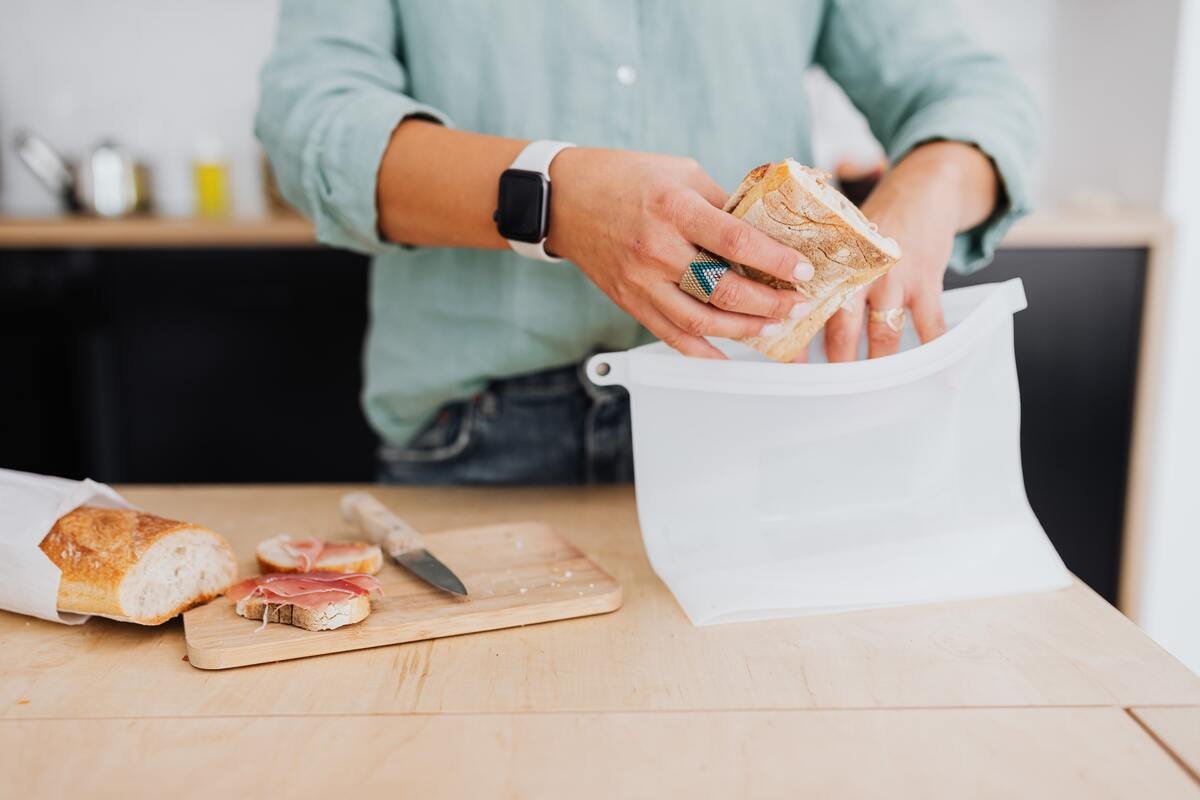 As more people look for space-saving ways to store foods in their refrigerators, manufacturers have become more innovative. One of the greatest inventions to come out of this is the silicone Stasher bags.
Although this bag was launched way back in 2016, people still have a lot of concerns about it. One of the most common ones is the safety of the bag. Fortunately, we are going to use today's post to address this concern.
What are silicone Stasher bags made out of?
Stasher bags are made of food-grade silicone. This type of plastic is versatile and more durable than the usual single-use plastic.
Are Silicone Stasher bags safe to use?
Yes, Stasher bags are safe to use.  The silicone that's used to make them meets the EU and FDA safety standards. As such, they can safely be used with food. They are free of BPA, phthalates, latex, lead, BPS, and other harmful chemicals.
Even if you place them in the freezer, microwave, oven, or dishwasher, they won't fall apart or leach chemicals into your food. You can even take things as far as cooking your food while it's in a Stasher bag, and you'll still be safe.
Can you recycle silicone Stasher bags?
Yes, you can recycle Stasher bags. As long as your local facility accepts silicone materials, you can locally recycle your Stasher bag. However, many facilities don't accept this kind of plastic.
But there's an alternative – you can send your worn-out bags back to Stasher. The company has partnered with TerraCycle to recycle them. This recycling program transforms worn-out Stasher bags into valuable items like playground surfaces.
To use this program, follow the steps below:
Sign up for the program and print a free shipping label
Remove all the food from your Stasher bag and clean it
Place the bag in any box or envelope
Apply the shipping label on the box/envelope
Drop off the box/envelope at your local UPS
While this program is only available for people in the United States, Stasher claims to be currently working on an international recycling program.
Can you repurpose silicone Stasher bags at home?
If your Stasher bag just has a few holes or scratches, there's no need to send it off for recycling just yet. Instead, you can find a way to repurpose it. Some of the things you can try out include:
Carrying dog treats in it
If you have a dog that you regularly take on walks, you can easily carry treats for it in your Stasher bag. You can even attach the bag to a ribbon that can help you wear it on your neck as you walk your dog.
Storing old photos in it
A damaged Stasher bag is a great place to store all the photos that you're not ready to let go of yet. Doing this can help protect your photos from wrinkles.
Carrying tissues in it
If you recently developed the flu, you can easily carry your tissues with you in a damaged Stasher bag.
Using it to organize your tech gear
Do you regularly misplace your earphones, USB cables, and chargers? If so, consider using your damaged Stasher bags to hold them. You can even make things easier by assigning each type of gear a specific color of Stasher bag.
Using it to organize receipts and other papers
An old Stasher bag would be a great place to store your receipts in your car or home, especially if you tend to lose them.
Are silicone Stasher bags better to use than plastic bags?
Yes, silicone Stasher bags are better than plastic bags. Here are some reasons:
They save you money in the long run
While it's a  bit more expensive to buy Stasher bags, you won't have to replace them for a long time, saving you money in the long run.
They are environmentally friendly
Since Stasher bags are reusable and recyclable, they are more environmentally friendly than traditional plastic bags. It also helps that Stasher donates 1% of its revenue from sales to nonprofits that are working to protect the planet.
They are oven and microwave safe
Unlike traditional plastic bags, Stasher bags can withstand baking temperatures of up to 425 degrees Fahrenheit. The fact that they don't harden, crack, or peel over time also makes them durable.
Take care of your silicone Stasher bags
When it comes down to it, Stasher bags are safe, environmentally friendly, and durable. As long as you care for them, you can get up to 3,000 uses out of them.