What Can I Do With Old Loose-Leaf Tea?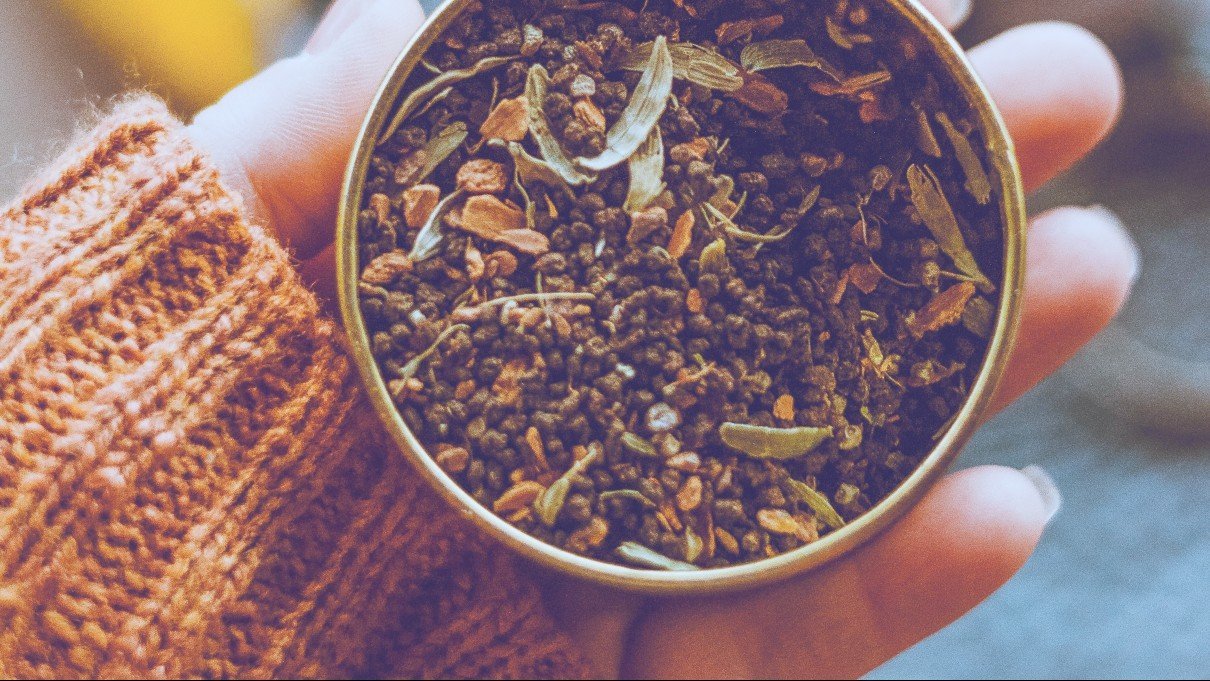 There is so much to love about loose leaf tea – it is full of flavor, emits a beautiful aroma, and is packed with a ton of health benefits. What's more, it helps you reduce waste. So it's easy to get caught up in all the excitement and buy too much tea than you need, eventually ending up with a ton of stale tea.
And like many tea lovers, you may eventually ask yourself, "What can I do with old loose leaf tea?"
Well, you have come to the right place. In this post, we talk about that and so much more.
Is old loose-leaf tea recyclable or compostable?
While loose leaf tea can't be recycled, it can be composted.
In fact, since tea leaves are nitrogen-rich, they provide a valuable counterbalance to the carbon-rich elements in your compost heap. They are particularly effective when they are moist. So any used tea can be tossed in your compost heap as well.
What can you do with old loose-leaf tea?
Interestingly, there are several ways you can reuse your tea around the house. These include:
Freshening your shoes
Do you struggle with foot odor? Believe it or not, tea leaves can help you with that.
All you have to do is put some dry fresh green tea leaves in a filter and then place them in your shoes. They will smell fresh in no time!
Cleaning windows
Black tea is surprisingly really good at shining windows.
Just steep a few grams of tea in a liter of water, cool it to room temperature, and spray away. This solution can clean windows, mirrors, and even sinks.
Freshening your fridge or oven
If you're struggling with fridge odors, a little loose-leaf tea can help you out.
Just put some dry tea in an open container and place it on the middle shelf of your fridge – it will absorb all the odors.
The same process can be done for ovens – just ensure the oven is warm and the tea leaves are wet this time.
Freshening your wardrobe
Dry tea leaves can be mixed with dried lavender flowers to create a natural odor neutralizer for your wardrobe.
This mixture not only makes your wardrobe smell nice but also keeps moths away.
Dying your clothes
Black tea can be used to dye your white linen, silk, and cotton clothes.
To do so, first steep some black tea leaves in boiling water for a least 30 minutes – ensure the water is enough to fully cover what you want to dye.
Afterward, strain the tea leaves and use the resulting solution to soak your clean wet clothes overnight.
Cleaning wooden surfaces and floors
This is yet another use for black tea. Steep it in boiling water and use the resulting brew to wipe your surfaces and mop your floors.
Keep in mind that the solution used for floors should be more concentrated than the one used for surfaces.
Watering plants
Many people don't know this but a cold cup of tea can be used to water your plants.
So if you have a ton of tea lying around your house, this is a great way to get rid of it.
Don't overstock tea
To avoid unnecessary wastage, it is best not to overstock tea. This way, you only have to deal with the disposal of used tea.