Is Volunteering Good for the Environment?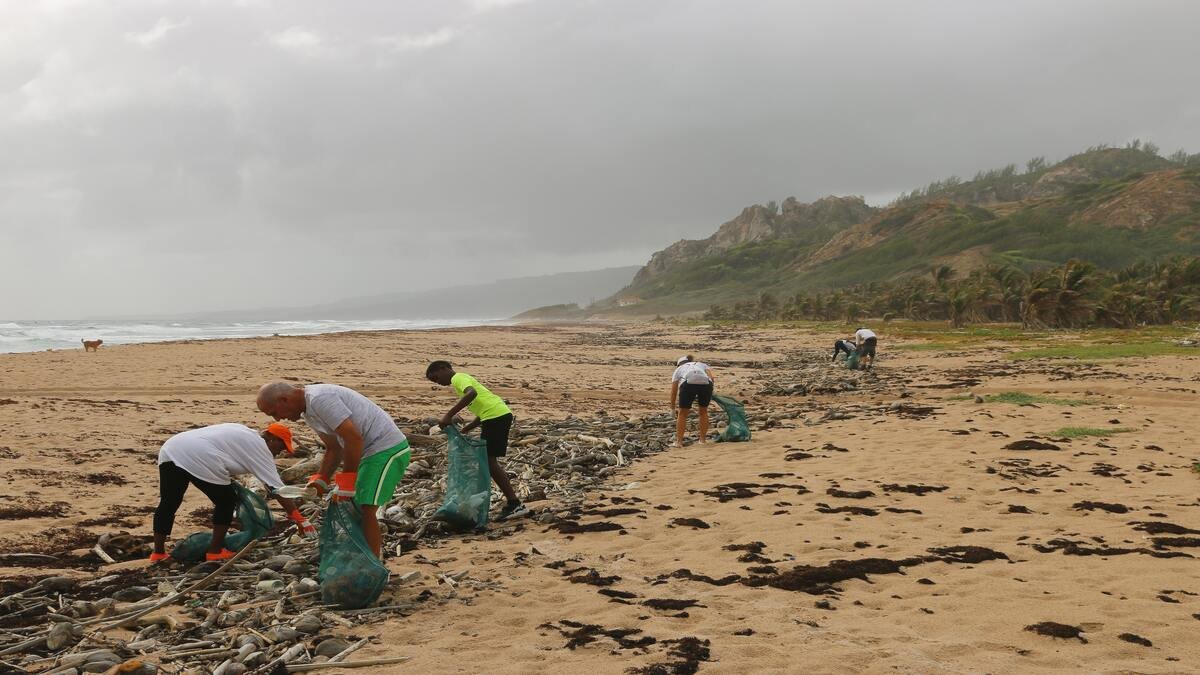 Volunteering is a way of giving back to the planet and your community. There are many types of volunteerism, from working in charity shops to cleaning up beaches.
By volunteering for the environment, you can make a positive impact on the planet and fight climate change while gaining numerous benefits for your health, social life, and more.
Volunteering is good for the environment because it promotes selflessness and cares for people and nature around you. You don't necessarily have to go out and pick up litter for hours – there are so many ways to help the environment by volunteering for a cause you believe in.
Why is volunteering good for the environment?
One of the most rewarding experiences you can have is to volunteer for a cause you believe in. For many, this could be helping out with local community projects or environmental conservation.
No matter what cause you're volunteering for, volunteering is good for the environment because it's driven by selflessness and community spirit. Volunteering doesn't have the same environmental impact as working, which promotes long commutes and puts profit before everything else.
If you volunteer for environmental causes, you can make a major impact on the environment around you by protecting, conserving, and sustaining local ecosystems so they can live with minimal human interference.
By reducing litter and planting trees, you can even tackle air pollution.
When volunteering, you're investing time and energy into a cause, which makes you more likely to make environmentally friendly choices.
Why is volunteering sustainable?
Volunteering is sustainable because it focuses on people contributing to the growth of the local community, sustaining it to last for longer.
By volunteering, you put people first and work to sustain the cause through the investment of your time and energy to preserve and grow the cause. You're giving back to the community through your actions without fueling a profit-driven company.
Community projects and charities are invested in growing the cause and at the very least sustaining it for the future. Their focus is on promoting the values they were founded on and making them more adaptable to change than companies.
How can volunteering help the environment?
Many volunteering opportunities help people, the community, or the environment. While all types of volunteering can benefit the environment, one of the most popular types of volunteering opportunities focuses on environmental conservation and education.
You can volunteer to:
Plant trees
Cleanup the environment
Protect public land or national parks
Educate the public about conservation and wildlife
Maintain your local environment
Participate in citizen science
Environmental volunteering not only helps the environment but it can also transform the way you see the planet. Volunteers learn how to protect, maintain, sustain, and grow the natural ecosystems, as well as find a new appreciation for nature.
This has outside effects as well. Volunteers take the experiences and knowledge from even an hour of volunteerism and apply them to their life. You'll be more likely to be stricter with your recycling and more aware of the wildlife in and around your home.
How volunteering can help change the world
It isn't just in the local community that you can make a difference. Many volunteers dedicate their time to people across the world, such as by providing disaster relief and emergency support.
Volunteering gives people a new perspective of the world which can result in dedicating even more time to different causes.
Across the world, millions of volunteers make a difference to the world. They make the little things count – where help is given, people benefit no matter how small the task.
While there are arguments against volunteering in cultures that aren't your own, the impact volunteers have for disaster relief and saving lives is undeniable. In many cases, volunteers help the same communities they're from.
The International Red Cross and Red Crescent Movement (IFRC) has around 15 million volunteers at a time working for humanitarian causes. IFRC volunteers help others without desire for personal gain and do everything from providing food and medical care to search and rescue efforts and running youth programs.
What are the positive effects of volunteering?
Volunteering has positive effects not just for the cause but also for the volunteer.
There are 10 main benefits of volunteering no matter the reason you want to volunteer. The benefits include:
Giving you a sense of purpose
Giving you a sense of community
Socializing
Increasing social skills
Boosting self-esteem
Teaching you valuable skills
Providing experience and potential job prospects
Gives you motivation and engagement
Improves your mental health
Gets you out of your comfort zone
How will volunteers help meet sustainable development goals?
Volunteers make change sustainable – they have the knowledge and support to educate others on sustainable practices and aren't bribed or otherwise corrupted by companies.
Many volunteer organizations are equality-focused and rights-based on all levels, meaning that everyone can benefit from help no matter their race, age, class, or gender, and individuals and communities should know their rights. The human rights-based approach analyzes gender norms, different forms of discrimination, and power imbalances to reach even the most marginalized parts of a population.
Volunteers can help mobilize those without a voice to help them and ensure they have the opportunity to engage in national planning and implementation for sustainability. They can connect local governments to the people to ensure that they're able to work together, which can put more pressure on governments to adopt sustainable development.
What is the importance of volunteerism in economic development?
Volunteerism is the backbone of communities, and this can drive economic development within communities.
Economic development improves economic well-being in communities by increasing prosperity through investment and workforce development initiatives, as well as providing an essential experience for those seeking employment.
Volunteers are essential for economic development because they care for the community and have a strong sense of community, mobilizing people to work together. By providing opportunities to people seeking employment or looking for meaningful work, volunteerism ensures people can gain experience, education, and the skills they'll need for future careers.
Young people especially benefit from volunteering because these opportunities teach important social skills, provide the working experience, and engage in important causes. This increases the quality of the community at large by developing a strong sense of community and allows more people to get employed.
Volunteering plays a significant role in building social capital: trust, cooperation, sharing, social networks, participation in shared norms of behavior, and a sense of commitment and belonging.
The same report from the European Parliament, says that volunteering helps promote employability and social inclusion.
How can you volunteer to save the planet and fight climate change?
If you want to save the planet and fight climate change, there are many opportunities to volunteer for environmental causes.
For some, volunteering in your local community and starting up your own cause can be most beneficial. This could be something as simple as working in a charity shop or as hard as starting up a community garden on your own.
Starting small might seem like it won't make much of an impact, but we need to work up from the community to make sustainable change. By demonstrating the benefits of volunteerism and environmental change, we can encourage more people to join us.
There are also many environmental volunteering programs. You can find all kinds of volunteering opportunities on volunteer sites, such as:
For citizen science, you can even volunteer from home to help with research projects. There are all kinds of projects to get involved in, so check out:
If there are environmental groups in your community or the local area, try to find a way to support them by volunteering your skills or time.
Why is it better to volunteer with an environmental group in your community?
Volunteering with an environmental group in your community or local area can give you more benefits than traveling away to support another community. It's also more eco-friendly!
Local volunteerism helps you and your community by:
Cutting down on emissions by using public transport
Giving you a sense of belonging in your own community
Opening you socially to more people in your area
Cutting down on time spent commuting so you have more time to volunteer
Supporting local developments and businesses
Teaching you more about your community and other ways to help
The personal connections you can gain from volunteering locally can open you and others up to a wide range of advantages. Not only will you make new friends but you'll also be able to develop relationships in the long-term for as long as you live in the area.
You'll also learn more about what's going on in your area, like events, groups and clubs, and more.
What is sustainable volunteering?
Sustainable volunteering is volunteerism that focuses on giving back without leaving a carbon footprint. It involves being more conscious of the impact you have on the environment, such as by swapping car commutes to using public transport.
You can also make sure you're only volunteering for sustainable organizations by checking the evidence they have to back up their sustainability credentials.
You can make even more of an impact on the environment and planet by concentrating your volunteerism on organizations that are already making a positive impact.
What is sustainable community service?
Sustainable community service is a term used for several types of volunteering, but most people view it as volunteering in your community to clean up the area.
You can perform sustainable community service by volunteering to:
Pick up litter
Maintain areas of land
Care for trees and plants
Be part of repair cafes