Reading More Sustainably: Sustainability Tips for Avid Readers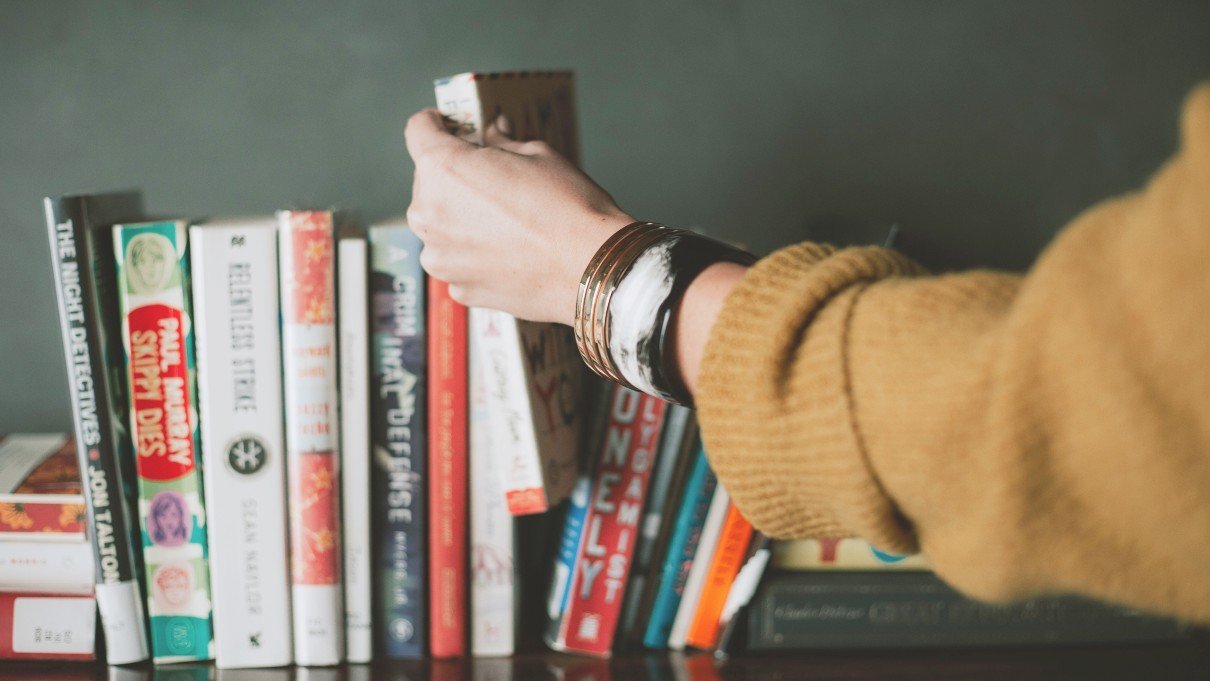 Do you love reading? Can you never seem to put a book down? If so, you aren't alone – we understand your addiction all too well.
But sometimes things can get out of hand, and you can easily end up with tons of books that you have no intention of reading. And if you're trying to live sustainably, this is a big step in the opposite direction.
But we have some good news for you – we have some tips that can help you read more sustainably. These include:
Reading digitally
In this digital age, there are many ways to read a book without getting it in paperback. For one, you can read it in ebook format using a pdf reader, an e-book reader, or an app like Kindle.
Alternatively, you could read audiobooks instead.
While reading on these digital platforms does consume some electricity and does have a carbon footprint, studies show that reading digitally has a smaller footprint. So if you're an avid reader, you're better off reading digitally.
Get books from the library
I know it's a bit traditional, but getting your books from the library is one of the most sustainable ways to read.
Since the same books are lent out over and over again, a library ensures that the resources used to make books are maximized.
Buy used books
Another way to read sustainably is to buy used books. This can allow you to build your home library while keeping your carbon footprint as minimal as possible.
What's more, these books are usually easy to find and can be bought from online or local bookstores. If you can walk to the store, the better.
You can even target stores that have book buy-back programs that give you store credit whenever you return any books you buy from them.
Swap books
One of the best ways to read sustainability is to swap books with people. This ensures the book's value is maximized and that you get timely recommendations.
To make things more interesting, you could even create a book club where you discuss with friends and family your latest reads and finds.
Donate your old books
Apart from buy-back programs, you could donate any of your used books to charity, Goodwill, or your friends. This ensures that they find use long after you are done with them.
Use sprout pencils
If you are one of those people who write notes as they read or underline main points, you should consider either writing digital notes or using sprout pencilsAffiliate link.
Instead of rubbers at their ends, these pencils contain seeds that you can plant once they are too short to use.
Print on demand
If you still need to print a book, go for publishers like TCK Publishing that provide print-on-demand services.
Since most publishers produce tens of thousands of books yet end up destroying 30% to 40% of them, it is much more sustainable to only publish copies that customers order for.
Aditionally, the process of doing this is quite sustainable and straightforward.
Once a customer places an order, the word is sent to the printer who then uses special high-speed digital presses to create the book. It is then finished and packaged using minimum packaging before being sent to the customer.
Opt for green publishing
Apart from publishing on demand, there are a lot of ways that publishers can ensure that they are producing green products.
For instance, many green publishers are committed to recycling and even produce less waste per book when compared to traditional publishers.
Moreover, some incorporate recycled material into their supply chain – a fact that they sometimes mention within their book's pages.
Some even have sustainability certifications from institutions like the Forest Stewardship Council and the Sustainable Forestry Initiative. Such certifications ensure that a publisher is properly using the earth's limited resources.
To check whether the book you are getting is distributed by a certified publisher, you should check whether its first or last few pages have a logo or statement from such certifying organizations.
Alternatively, you could check a company's corporate responsibility statement online or contact the publisher to ask whether their practices are eco-friendly.
Upcycle old books
When books reach the end of their lifecycle and are beyond use, you can upcycle them to create other things. And yes, we know the thought of defacing some of your greatest reads seems sacrilegious, but it can really help you out.
For instance, you can use elastic and some fabric to turn your book covers into tablet cases.
Alternatively, you could create a journal by gluing book pages together.
And if you are really creative, you can create a floating shelf by mounting a book on an L-bracket.
Recycle old books
If worse comes to worst and there isn't any hope left for old books, all that's left to do is recycle them. This will at least ensure that they don't end up in landfills.
While paperbacks can be recycled in their entirety, hardcovers can't. So if you're considering recycling your hardcover books, always remember to remove their covers beforehand.
Also, keep them away from the rain – wet books can't be recycled, whether they are paperbacks or hardcovers.
Read books on sustainability
Ultimately, the best way to keep up with reading sustainably is to constantly refresh your knowledge. So the more sustainability books you read the better.
One of our top recommendations is There Is No Planet B by Mike Burners LeeAffiliate link
Look on the bright side
While hoarding books is really bad for the environment, it's undeniable that a few books here and there are quite good for you.
Not only do they widen your scope of imagination but they also save you money on electricity bills. And in some ways, they can even be good for the environment.
So if you already have a great book collection, we are not telling you to get rid of everything. Just try to be more sustainable going forward and you should be good to go!