Are Rubber Rain Boots Eco-Friendly?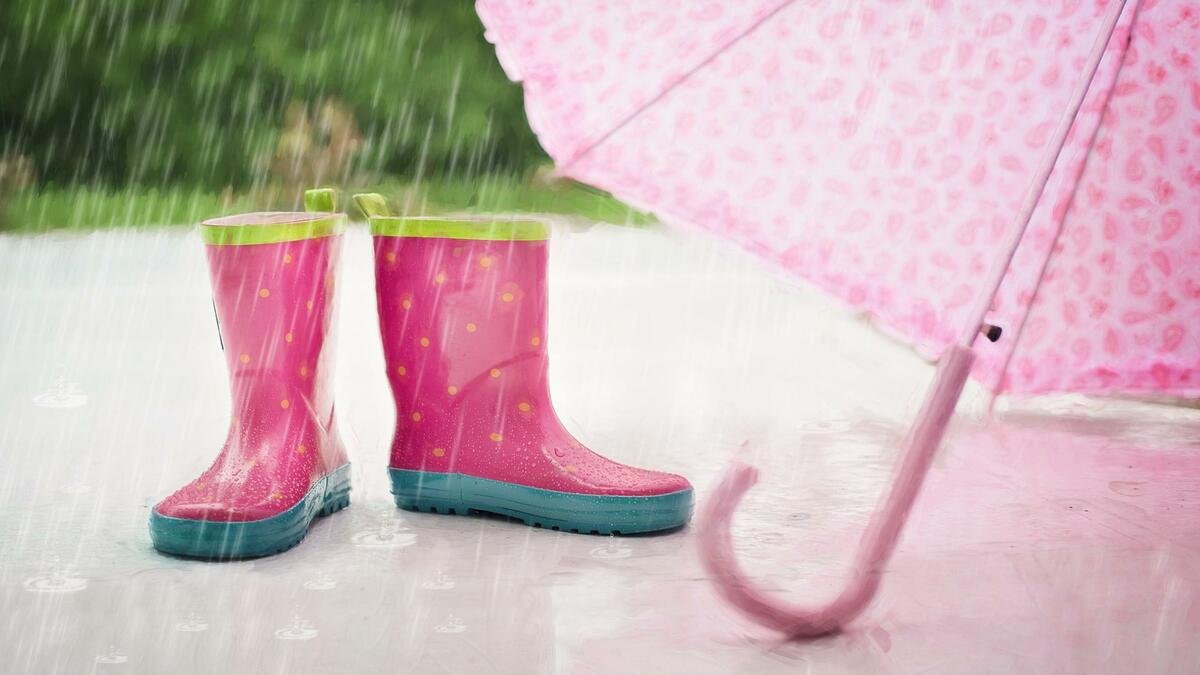 Rubber rain boots are perfect for splashing around in puddles, and they're a must-have for any family who likes heading out in the rain.
Usually made with natural rubber from trees, there are also synthetic rubber rain boots on offer. So are rubber rain boots eco-friendly or should we be looking for more sustainable alternatives?
Rubber rain boots are eco-friendly provided you buy ones made from 100% natural rubber and use them as much as possible. Some brands even run free recycling schemes to help recycle the rubber into other products!
This means every boot can outlast any potential damage done by harvesting and processing rubber by being used for over a decade before being recycled.
What are rain boots made of?
Most rubber rain boots are made of rubber or mixed materials. Polyvinyl chloride (PVC) is a common material for rain boots, which is petroleum-based and not very eco-friendly. While rain boots can be made from natural rubber, rubber is more expensive and heavier.
Natural rubber is more expensive than PVC because more work has to be done to process it. Despite the higher cost, natural rubber rain boots will last longer and are much better for the environment.
What are Hunter rain boots made out of?
Popular footwear manufacturer Hunter makes their rain boots using natural rubber. They also use recycled polyester lining and insoles.
Hunter Boot Ltd, the manufacturer behind Hunter, is actually the original manufacturer of Wellington boots, having first designed them in 1856 under the name North British Rubber Company. During World War I, the company made trench boots for the British Army and popularity continued to soar throughout World War II.
Hunter rubber rain boots have been top of the list for many customers for decades, though the price reflects the company's popularity and quality.
Is there such a thing as ethical rain boots?
Rain boots made from natural rubber and sustainable lining are eco-friendly, but are they ethical?
Natural rubber is sourced from the latex of the rubber tree (Hevea brasiliensis), most of which are grown in plantations for extraction. The IUCN Red List lists the rubber tree as Least Concern, with threats including deforestation and logging. Because rubber trees aren't currently at risk, harvesting latex to produce natural rubber is ethical.
Native to South America, the rubber tree used to only be harvested from Brazil, until industrialists began to create plantations in Malaysia. This has led to concerns that rubber production could be limited due to a lack of quality rubber from plants other than the rubber tree.
Pesticides and herbicides are used in rubber tree plantations like most kinds of plantation. While natural rubber is far better for the environment than synthetic rubber, the chemicals used during their growth could damage local ecosystems around the plantations.
According to WWF, the rubber industry has had conflicts with local communities and indigenous people over land grabs and poor working conditions. Other concerns include corruption, human and labor rights violations, deforestation, and illegal logging.
The ethical status of natural rubber might not be as terrible as that of palm oil, but it could easily follow the palm oil industry.
Still, that shouldn't turn you away from purchasing natural rubber rain boots – the alternatives of synthetic rubber and PVC could do a lot more damage without alleviating the concerns expressed around natural rubber.
The most eco-friendly rubber rain boots brands
Here are just some of the most eco-friendly brands I've found online:
Lakeland (FSC-certified natural rubber with organic cotton)
ROMA Boots (natural rubber, donates a pair of rain boots for every pair of boots sold)
Baxter Wood (natural rubber, free recycling scheme)
Are Hunter rubber rain boots ethical and eco-friendly?
According to Hunter Boot Ltd, Hunter rubber rain boots are dedicated to preserving and restoring forests.
Hunter pledges to:
Have all rubber footwear certified by the Forest Stewardship Council
Work with World Land Trust to protect endangered forests, species that depend on them, and people that care for them
Incorporate FSC-certified rubber, BLOOM algae foam, or recycled textiles in 65% of their collection
Use 100% recyclable paper packaging
Offset direct carbon emissions from all global stores and offices
Donate boots to global charities
They also have a recycling scheme for recycling Hunter rubber rain boots through Zappos For Good, which transforms the boots into upcycled materials like ground surfacing, roads, speed bumps, and kickboxing bag fillers.
However, according to Good On You's directory, Hunter is scored 'not good enough' for the planet, people, and animals.
Are Hunter boots made from natural rubber?
Hunter rain boots are made from natural rubber. The lining for their wellies is generally made from polyester, though it isn't always recycled polyester.
Are Hunter wellies cruelty-free?
It's difficult to know whether Hunter wellies are cruelty-free because it's unknown whether their rubber is sourced from plantations.
Hunter has a vegan range of boots which is said to have been manufactured without using any animal materials or animal by-products. They claim that their other collections are also vegan, but this range is said to have been certifiably vegan.
However, it's unknown which independent body certifies the range as vegan.
Can rubber gumboots/rain boots be recycled?
There are recycling schemes that accept rubber boots to recycle them into rubber products, like playground surfacing or roads.
Some local communities even have recycling companies that may accept rubber rain boots. If you buy Hunter rain boots in the UK, you can send your rain boots to Zappos For Good through Hunter's boot recycling page for free.
What can I do with old rain boots?
If you can't recycle your boots, what can you do with them?
Regatta also makes rubber rain boots but doesn't offer a recycling scheme. Instead, they give ideas on how to upcycle your Wellington boots.
They suggest:
Using boots to keep gardening tools or household items in
Wearing them as gardening boots instead
Growing plants in your wellies
Putting the boots on a scarecrow
Donating boots if they don't have any holes
If you do have holes in your boots that you'd like to mend, you can use rubber cement, duct tape, or sew some rubber into the hole. Work Gearz has instructions on how to repair holes in wellies.
For Wellington boots with a split, you can glue a patch over the gap with some adhesive or rubber solution. Make sure to use sandpaper over the part you intend to patch to help the glue adhere better. All you need is a puncture repair kit for a bicycle. Alternatively, you can use double-sided tape and gaffer tape.
Can you put wellies in the recycle bin?
Depending on where you live, you might be able to put wellies in your recycling bin.
If you can, check with your local recycling center if you can put old Wellington boots in recycling. Some countries or states have websites you can look at and even search for items to see where the nearest recycling point is.
For boots that are old but otherwise wearable, try donating your old wellies so other families can use them.