Can I Put Puzzles in the Recycling Bin?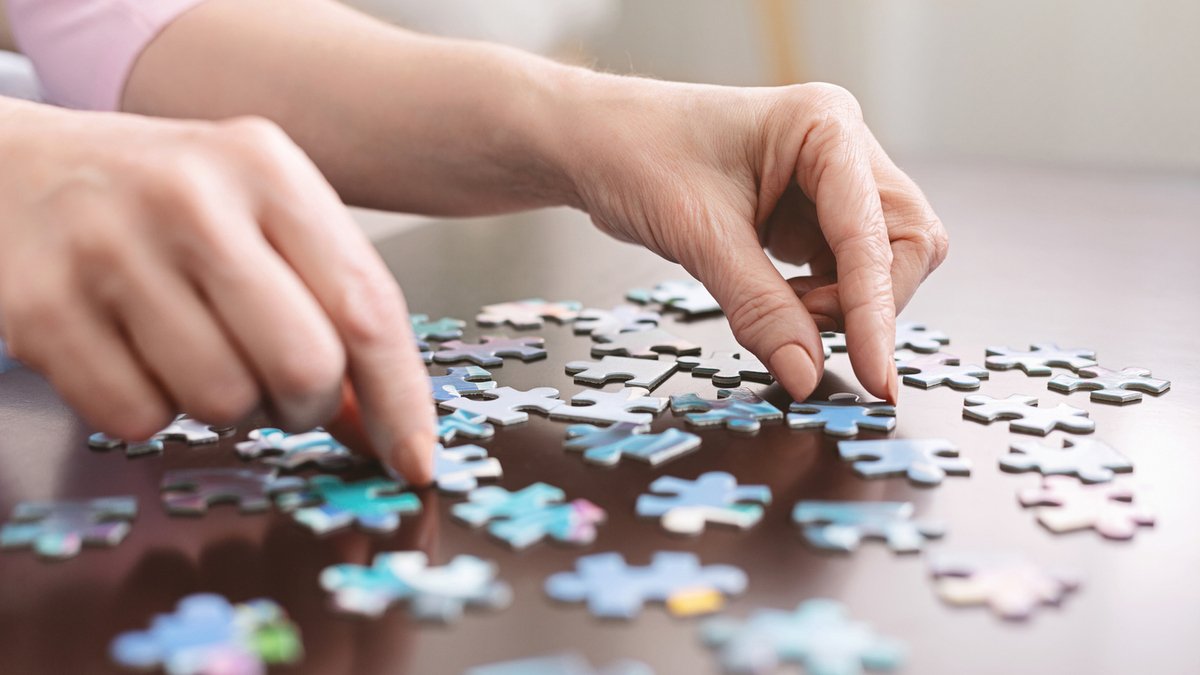 There's nothing quite as fun as solving puzzles. Not only is it engaging, but it can also help you get better at recognizing patterns, even in your everyday life. In fact, jigsaw puzzles have even been known to improve your concentration, short-term memory, and cognitive reasoning.
But let's be honest, it's easy for a simple love to get out of hand and leave you with tons of puzzle pieces in your home, causing clutter.
So what are you supposed to do with all your old puzzles? Well, that's what we're going to talk about today.
Can puzzles be recycled?
While puzzles can be recycled, it is difficult to do so. Because puzzle pieces are small, separating them from other recyclables is difficult.
However, if you can properly sort and store your puzzle pieces before delivering them to a suitable recycling plant, the process can be simple. After all, these pieces are usually made of paperboard.
Can I put puzzles in the recycling bin?
Generally, you shouldn't put them in your recycling bin. Instead, you should place them in a bag and deliver them to a recycling plant that accepts them. You can ask your local authorities or anyone who works at a recycling plant for referrals.
How to properly get rid of jigsaw puzzles
Apart from recycling them, there are other sustainable ways you can get rid of them. These include:
1. Composting
This is one of the most sustainable ways to get rid of jigsaw puzzles, particularly if they are mostly made of cardboard or paper. Since they have small pieces, they can break down easily, especially when wet.
2. Trade with your friends
Another way to get rid of old puzzles is to start giving them to friends in exchange for a newer ones. This way, you'll not only reduce your waste but also save the money you would have used buying new puzzles.
3. Donate them
As long as your puzzles are complete, you can donate them to those that need them. For instance, you can give them to community centers, nursing homes, and schools.
4. Sell them
Another effective way to offload your old puzzles is to sell them online or at a yard sale. You can even use the sale as a way to get rid of other household things you don't need anymore.
If you want to, you can even invite your friends to bring their old stuff as well.
5. Use them as wall art
Once you complete a jigsaw puzzle, you can easily display it in your home as wall art. In this way, it can serve both as a trophy and as art.
6. Use them to create jigsaw puzzles
Using a few jigsaw puzzle pieces and a little adhesive, you can create some cute bookmarks for yourself and your loved ones.
7. Use them as Christmas decorations
By just pinning your old puzzle pieces to your Christmas tree, you can use them to decorate it. You can even choose to thread them and then wrap them around your tree.
If you're looking to do something more creative, you can even create a wreath using your old puzzle pieces.
Be creative
Since recycling puzzles can be difficult, you'll need to be a little creative when trying to dispose of them sustainably. But it's worth all the trouble.