Is Lululemon Sustainable?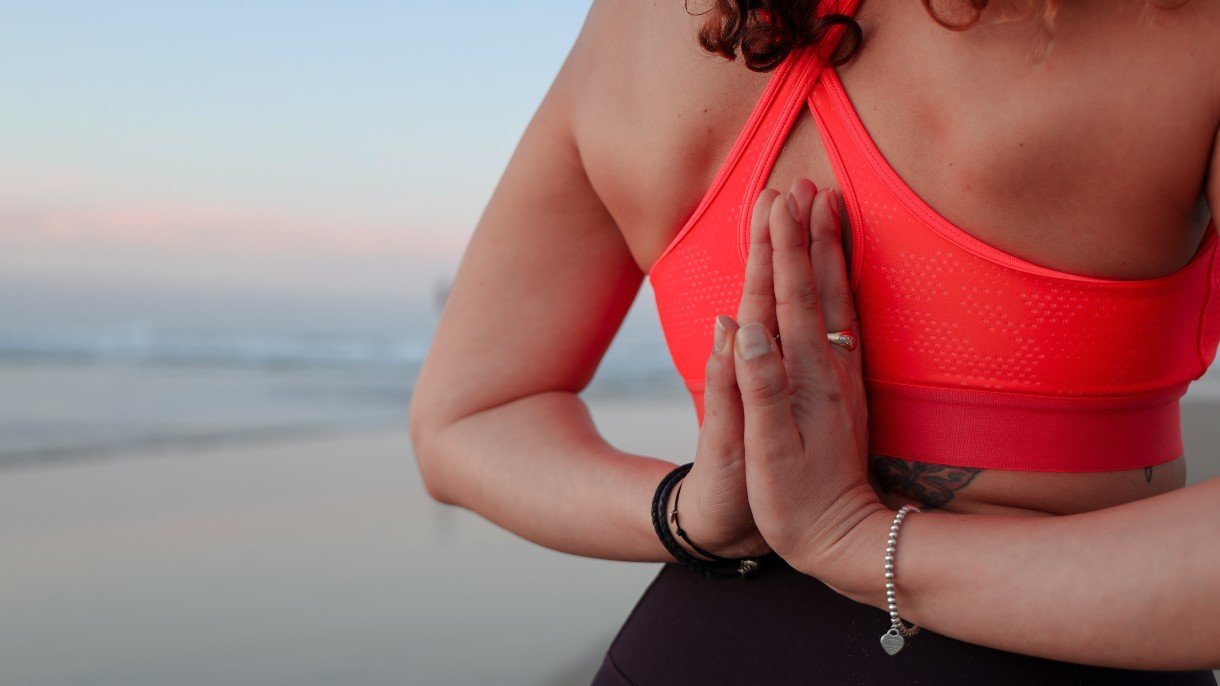 Lululemon is known for its athletic and yoga-inspired apparel. Over the years, this Canadian brand has created quite a name for itself, becoming a staple for those who are into yoga, athleticism, and comfort.
But while Lululemon has managed to capture the hearts of soccer moms across the world, there is one question that bothers more sustainability-oriented users – are its products sustainable?
Well, it's about time we found out.
Is Lululemon sustainable?
No, Lululemon is not sustainable. However, they are working towards that.

What makes Lululemon unsustainable?
Many things make Lululemon unsustainable as of right now. Here are some of the top ones:
Lululemon uses plastic bags
When they are transferring their products to distribution centers, Lululemon uses polybags.
However, there is some good news – their gift cards, holiday boxes and product hang tags are made of materials certified by the Forest Stewardship Council (FSC). This is a recent switch from regular paper packaging; a great sustainability move by Lululemon.
Most of the materials used by Lululemon are not eco-friendly
Lululemon mainly uses polyester and nylon. While 75% of their polyester is sourced from recycled materials, none of their nylon is. And while they do promise to transition into using nylon sourced from recycled content by 2030, this is yet to be seen.
They are also still working on responsibly sourcing their wool and cotton.
What alternatives are there to Lululemon?
Fortunately, several other brands can provide the same quality of products as Lululemon without compromising on sustainability.
These include:
Boody
This Australian clothing brand makes its products from organically grown bamboo and is a great supporter of green and ethical practices.
Boody uses low-waste cutting techniques and uses a close-looped system in its supply chain to ensure that it saves on water.
Tentree
Tentree is a Canadian clothing brand that is keen on sustainability – it plants 10 trees for each one of its purchased products.
This practice has resulted in the reforestation of over 5,000 hectares of land – an equivalent of around 12,000 football fields.
Organic Basics
As its name suggests, Organic Basics has a heavy focus on environmental sustainability. As such, it mainly uses eco-friendly materials and renewable energy in its supply chain.
Ultimately, this Denmark-based brand produces high-quality clothes without compromising on sustainability.
Nube
Most of the materials that Nube uses are eco-friendly. This brand generally steers away from animal materials, uses low-impact non-toxic dyes, and even manufactures locally to reduce its carbon footprint.
It also helps that this women's clothing brand is fully owned by women.
Lululemon still has a long way to go
Although Lululemon has made some strides when it comes to sustainability, it still has a long way to go, especially since it has been in operation for years.
We can only hope that it will manage to hit the sustainability goals it has set for itself. But until then, you can opt for any of the clothing brands we have listed above.