Is Jackfruit Bad for the Environment?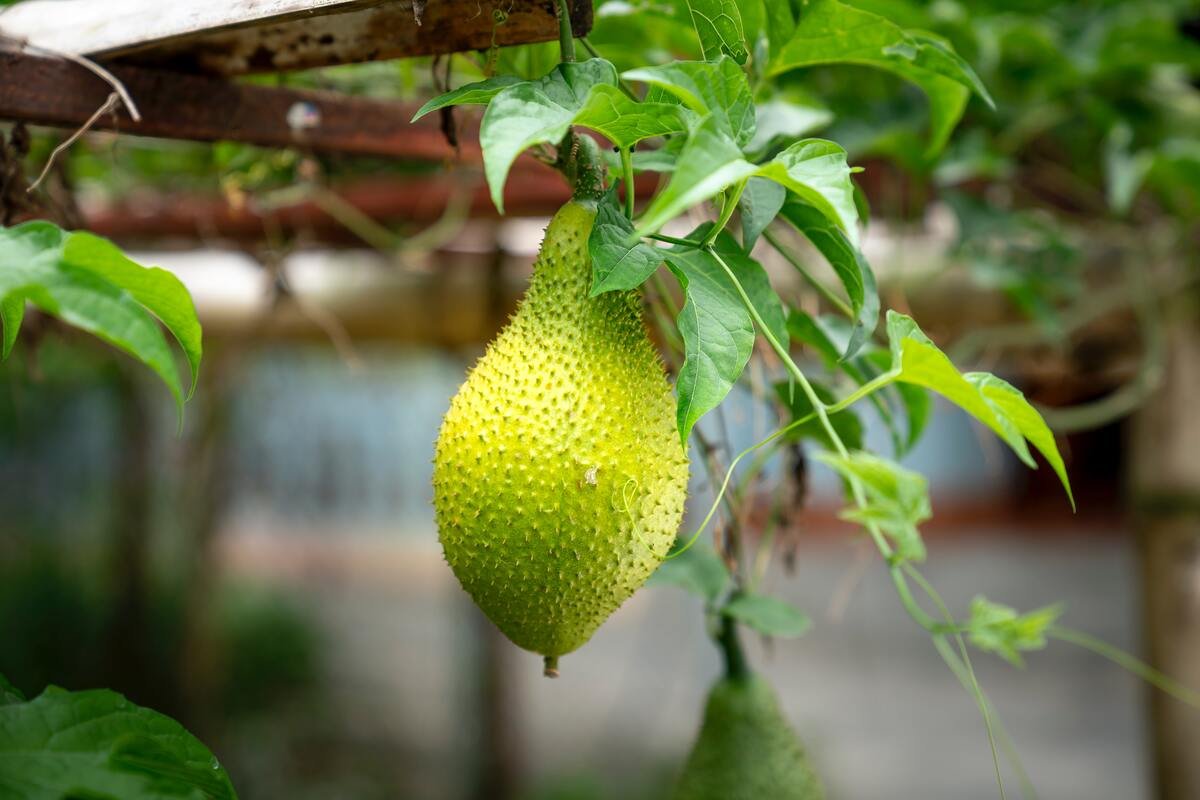 As a tropical fruit, jackfruit (Artocarpus heterophyllus) has been rising in popularity across the globe, especially in plant-based diets due to its meat-like texture. Its appeal extends beyond its culinary use, as it is often praised for its potential environmental benefits.
However, despite these benefits, there has also been growing debate about whether the cultivation and consumption of jackfruit can contribute to environmental harm.
Is jackfruit sustainable?
Indigenous to South and Southeast Asia, the jackfruit tree boasts impressive resilience, marking it as an exceptionally sustainable choice for cultivation. Uniquely hardy, these trees require minimal maintenance, demonstrating an innate resistance to pests and diseases.
Furthermore, they showcase an astonishing ability to survive, and indeed flourish, producing bountiful fruit even in an array of diverse climatic conditions and relatively poor soils. This adaptability proves beneficial for farmers contending with challenging agricultural terrains, thereby aiding in promoting sustainable farming practices.
These hardy characteristics reduce the dependency on chemical pesticides and fertilizers, contributing to a greener, more sustainable form of agriculture.
Yet, it's essential to recognize that the large-scale cultivation of jackfruit might potentially give rise to issues of monoculture. In agriculture, monoculture refers to the practice of growing a single crop extensively, which can lead to biodiversity reduction and heighten the risk of pests and diseases.
Not only that, but monoculture can also contribute to soil degradation and erosion if not managed meticulously and sustainably. Consequently, while the jackfruit tree indeed harbors an array of sustainable qualities, the cultivation methodologies and practices adopted must be considered carefully when evaluating its overall environmental footprint.
Balancing the need for production with respect to biodiversity and soil health is critical in ensuring the sustainability of farming.
What is the carbon footprint of jackfruit?
Like all plants, these trees can absorb carbon dioxide (CO2) from the atmosphere as part of the photosynthesis process. This process aids in the reduction of greenhouse gases, thus helping to mitigate climate change.
Jackfruit trees are evergreen and can reach a substantial size, suggesting a significant potential for carbon sequestration, especially considering their longevity and productivity.
However, the carbon footprint also includes other factors such as transport and distribution. As this exotic fruit becomes more popular globally, the need to transport this heavy, bulky fruit long distances could potentially increase its carbon footprint.
Thus, the carbon footprint of this fruit is location-dependent: for those living in areas where it's locally produced, the footprint is relatively small, but it increases for those who live farther away.
Is jackfruit an invasive species?
In its native range across South and Southeast Asia, jackfruit trees play a key role in local ecosystems. However, outside of its native range, the jackfruit has shown signs of being an invasive species, particularly in countries like Brazil and several islands of the Caribbean.
The fast-growing nature of the jackfruit, combined with its prolific seed production, can potentially lead to its out-competing native flora.
While it's critical to prevent this fruit from becoming invasive, it's also important to note that proper management and regulation can mitigate these risks. For example, by controlling the areas where jackfruit is planted and ensuring seeds are not allowed to spread indiscriminately, it is possible to minimize the invasiveness of the species.
What are the environmental concerns with jackfruit?
While there are several environmental benefits to jackfruit, there are also concerns. As discussed, potential problems include its behavior as an invasive species in certain regions and the issues surrounding large-scale monoculture. Furthermore, due to the rising demand, overexploitation of this tree could occur, potentially disrupting local ecosystems and leading to its scarcity.
Moreover, the increasing global demand for jackfruit may encourage the conversion of forest lands and other natural habitats into farms, which can lead to biodiversity loss and habitat destruction.
While this is a common issue with many commercial crops, it is essential to keep it in mind when considering the environmental impact of this fruit.
Is jackfruit good for the environment?
From a certain perspective, it can be seen as an environmentally friendly food choice, particularly when compared to more resource-intensive foods like meat.
For instance, it requires less water and land to produce jackfruit than it does to raise livestock, and the trees sequester CO2, all of which contribute to a smaller environmental footprint.
Moreover, because the entire jackfruit is usable – from its fruit pods and seeds to the leaves and wood of the tree – there is minimal waste associated with its use. This aspect also contributes to its environmentally friendly nature.
Jackfruit vs. other meat alternatives
When compared to other plant-based meat alternatives, this fruit stands out for its unique texture and environmental benefits. Unlike soy or wheat-based products, this fruit does not require intensive farming and has a relatively low water footprint.
Moreover, it doesn't necessitate the vast amounts of processing seen in lab-grown meats or processed plant proteins. However, its protein content is significantly lower than most alternatives, making it less suitable as a complete meat substitute from a nutritional standpoint.
In terms of carbon emissions, the local consumption of jackfruit can outperform other alternatives. But this balance shifts when factoring in long-distance transport [4]. Thus, while this fruit holds promise as a meat substitute, its environmental and nutritional value largely depends on location and dietary needs.
In conclusion, the jackfruit offers a compelling dichotomy in terms of its environmental impact. On one hand, it presents numerous environmental benefits, including carbon sequestration, water efficiency, and the potential for backfire agriculture.
On the other hand, there are genuine concerns regarding invasive tendencies, the potential for monoculture, and the carbon footprint associated with long-distance transport. Like any crop, the environmental impact of jackfruit largely depends on the methods and practices of cultivation, harvest, and distribution.
Therefore, as we continue to leverage this fruit's potential for providing food security and climate resilience, it's essential that we also address the environmental concerns associated with it, ensuring a balanced and sustainable approach to its use and cultivation.