Is Castile Soap Biodegradable?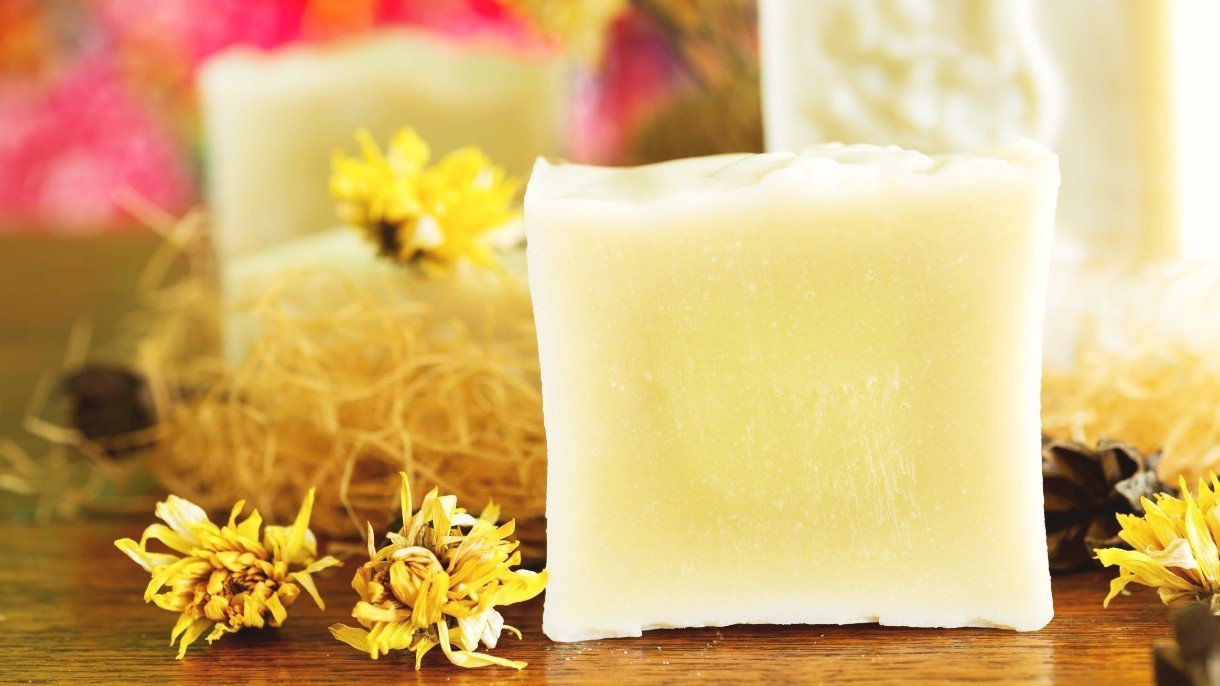 If you are into sustainability, you have probably heard about castile soap. Originating from the Mediterranean area, this soap has become a hit, especially with vegans. However, most of us still don't know a lot about castile soap.
For instance, is it even biodegradable?
Well, luckily that's one of the things we will find out today. In this informative post, we will discuss all things castile soap.
Is castile soap biodegradable?
Yes, castile soap is biodegradable. This is because it is made from mixing lye with natural vegetable oils like olive, coconut, jojoba, sunflower seed, and hemp oils. Sometimes it even contains some kinds of butter, essential oils, natural preservatives, and salt.
Is castile soap environmentally friendly?
Since castile soap is biodegradable, requires few ingredients, and can be made in a straightforward eco-friendly way, it is generally considered environmentally friendly.
This is further compounded by the fact that you can easily make this soap at home. All you have to do is mix lye, water, and some vegetable oil.
You don't even need heat – you can process everything in the cold.
However, most people prefer to heat the mixture as this reduces the curing time from several months to a few weeks. Not to worry though – an oven or cooktop is more than enough.
How long does castile soap last?
Ideally, castile soap lasts for about 3 years. However, this can be shortened by how you store it.
For instance, if you store your liquid castile soap in the bathroom and don't close it well, it can easily get contaminated and have a shorter shelf life. This is especially likely if your soap contains no preservatives.
So whenever you buy some castile soap, always check for its shelf life, ingredients, and storage tips.
How can you use castile soap?
Truth be told, castile soap is quite versatile. You can use it as:
Face and body wash
All you have to do is apply a little liquid castile soap to your face or wet washcloth and you should be good to go. For best results, get a soap with honey or essential oils.
Dish soap
No matter how greasy your dishes are, castile soap can clean them. Just mix 1 part soap with 10 parts hot water in your kitchen sink and your dishes will be clean in no time.
Laundry soap
If you need to do a load of laundry but your detergent is over, castile soap can help you out. You just need a ⅓ cup of it to wash a normal-sized load – just remember to add a ½ cup of white vinegar to the rinse water.
Alternatively, you could grate a castile bar soap and mix one cup of the resulting powder with 4 cups of baking soda.
And if you are looking for something to soak your delicates in, mix a squirt of concentrated castile liquid soap with a sinkful of warm water.
Go green with castile soap
If you are looking for an easy way to live more sustainably, using castile soap is a great place to start. It is super environmentally friendly and can be used in a variety of ways around the house.