Can You Put LEGOs in the Recycling Bin?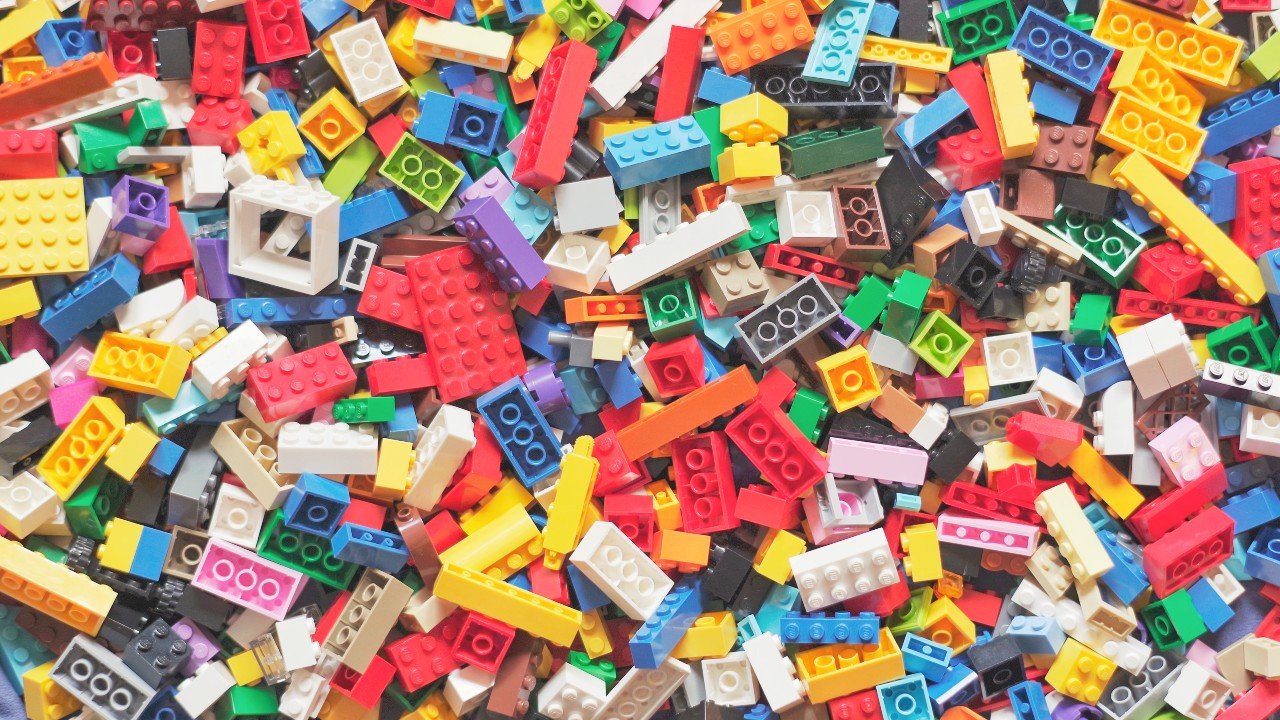 Considering how many fun kids' activities you can do with LEGOs, it's no wonder that the LEGO brand sells around 75 million products each year.
These toys not only last long but they're also creatively designed, making them a favorite among kids. As such, it's easy to go down the rabbit hole of constantly buying your little ones these LEGO toy setsAffiliate link.
That's why it's important to find a way to sustainably dispose of them when your kid finally outgrows them.
So to help you out, today's piece will discuss all matters LEGO disposal.
Can you put LEGOs in the recycling bin?
Although LEGOs are technically recyclable, it is very difficult to do. Therefore recycling plants don't usually accept them and you shouldn't put them in your recycling bin.
Don't worry though – the LEGO Group launched a recycling initiative dubbed LEGO Replay in 2019 to help with this problem.
Through this program, the company accepts, sorts, cleans, and donates unwanted LEGO bricks to organizations like Teach For America and Boys & Girls Clubs of Boston.
As for bricks that don't meet the required standards for donation, they are ground down and molded to make new pieces or used to generate power at LEGO facilities.
If you want to participate in this program, go to the LEGO Replay website, print out a shipping label, place all the bricks you want to send in a box, and deliver them to your closest FedEx.
How do you dispose of old LEGOs and LEGO sets?
Apart from using the LEGO Replay program, there are a few other ways to sustainably dispose of your old LEGOs.
For instance, you could send them to Brick Recycler or Brick Dreams, both of which are organizations that accept LEGO bricks and donate them to people who need them.
Selling them
Gifting them to family and friends
Donating them to people who need them
Ultimately, as long as you don't throw your LEGO bricks in the trash and find ways for them to be reused, you're on the right track.
Can LEGOs biodegrade?
No, LEGOs aren't biodegradable. Since they are made of plastic, this isn't possible. Acrylonitrile-butadiene-styrene (ABS), the plastic that makes up 80% of these bricks' composition, takes 100 to 1000 years to degrade.
Are LEGOs bad for the environment?
For the most part, LEGOs are bad for the environment. For one, the fact that these bricks are made of plastic isn't good – it can easily lead to plastic pollution. A lot of them end up in oceans, lingering there for thousands of years, releasing microplastics and disrupting aquatic life.
Another thing to keep in mind is that to meet the large global demand for LEGOs, thousands of tons of petroleum need to be processed every year.
Ultimately, for LEGOs to be environmentally friendly, the brand will have to find a way to move away from plastic.
Don't go overboard when buying LEGOs
To avoid getting stuck with a large number of LEGOs once your kid grows up, buy them in moderation.
Also, try to incorporate more environmentally friendly toys in your kid's collection. This is a great opportunity to start teaching your child about sustainability while protecting the environment!