Can I Bring an Empty Reusable Water Bottle on a Plane?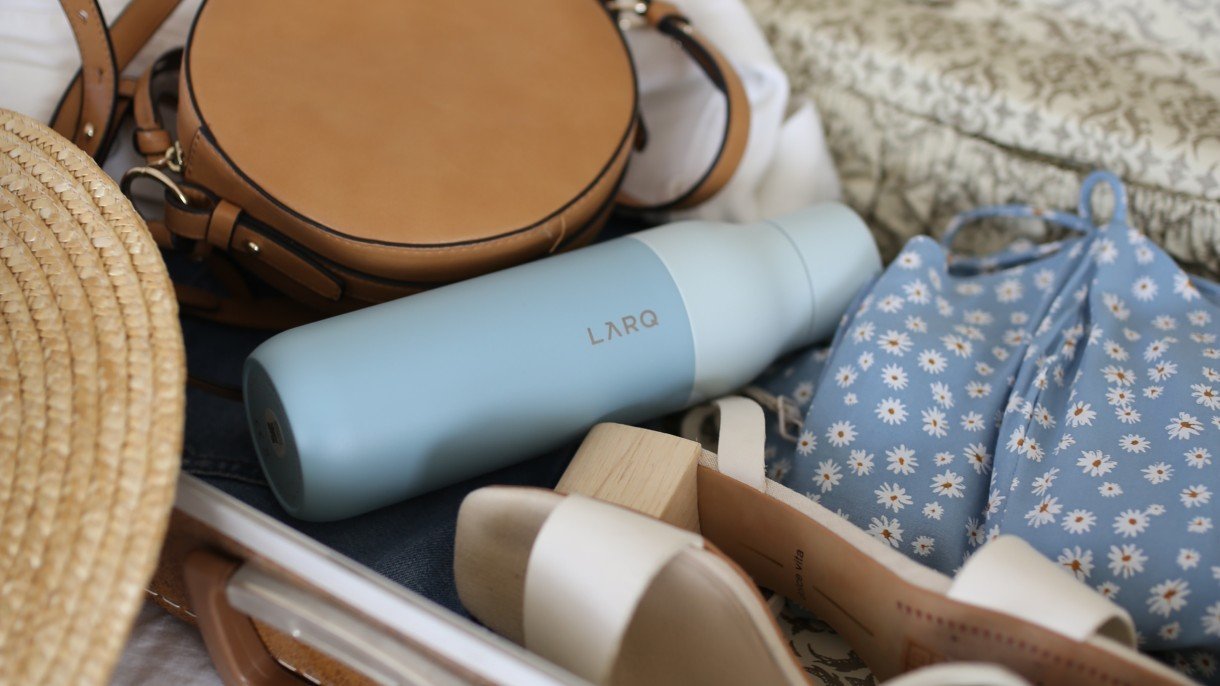 As any seasoned traveler will tell you, traveling can be extremely fun! There is something about visiting different parts of the world that is exciting in ways that are hard to explain. However, it can be tricky trying to figure out what to carry with you and what to leave behind.
I mean, what does airport security even allow? And if you're a die-hard sustainability geek like me, there are some things you just can't imagine traveling without, a perfect example being my reusable water bottle.
Since I love to stay hydrated and try to avoid disposable plastic as much as possible, it just seems like the logical way to store my water. So, I always carry an empty one with me on my travels. But whenever I say this, people always have the same question: are empty reusable water bottles even allowed on planes?
Well, I am here to let you know.
Can I bring an empty reusable water bottle on a plane?
Yes, the Transportation Security Administration (TSA) and other airport security authorities across the world allow you to bring an empty bottle on board a plane.

However, you can't be allowed past security with a bottle that is full, you will have to empty it first before you can be cleared. You can fill it up again before you board the plane though.
Doesn't the TSA liquid rule apply to reusable water bottles too?
If you frequently travel in and out of the United States, you've probably heard of the 3-1-1 Liquid rule. It was put in place after the terrorist attack of 11th September 2001 and is enforced by the TSA. This rule states that you can bring aerosols, liquids, gels, creams, and pastes through a checkpoint if they are in a quart-sized resealable bag.
There is some limitation though. They need to be in small packages of no greater than 3.4 ounces (100 ml). Usually, this applies to toothpaste, conditioner, lotions, and other personal care items. However, it can also apply to consumables like peanut butter and water.
Ultimately, this separation is done to make screening quick and seamless. And while it may be logical to assume that this rule allows you to then fill up your reusable water bottle to 3.4 ounces, this is not the case.
Any bottles, reusable or not, will need to be empty to be allowed past the checkpoint. Moreover, unlike the items included in the liquid 3-1-1 rule, you can store your empty reusable water bottle with the rest of your luggage in your checked bag or in your carry-on.
Does airport security care what material my water bottle is made of?
No, airport security does not care whether your reusable water bottle is made of. Whether that is stainless steel, plastic, or glass, they couldn't care less.
Of course, we would prefer you went for stainless steel or glass, but it's entirely up to you. Either way, at least you won't be using those pesky single-use plastic cups.
What is the best material for reusable water bottles?
Although reusable water bottles can be made from a variety of materials, some are safer and better than others. For instance, glass has long been considered to be the safest material for reusable water bottles. Not only is it chemical-free, but it's also made from natural materials. And to sweeten the pot, it is cheap, easily available, and dishwasher safe.
Of course, glass has one major drawback though – it breaks, a fact that makes it banned from many beaches, parks, and public pools.
There is hope though. Some manufacturers have started wrapping their glass bottles in a shatter-resistant coating. This way, even if the bottle does break, the shards of glass remain on the inside and don't scatter everywhere.
Alternatively, if you feel that walking around with a glass reusable bottle is too much of a hassle for you, you can always opt for a food-grade stainless steel one. It is a lighter, safe, and readily available option. It also helps that stainless steel's insulation properties make it good at maintaining the temperature of anything it holds.
Just ensure that the bottle is made of steel all through and not just on its exterior, and you should be good to go.
Another material that manufacturers use to make reusable water bottles is aluminum. Although it may look a lot like steel, don't be fooled, it is quite different. While it is lighter than steel, it leaches and is reactive with acidic liquids. As such, aluminum water bottles are usually lined with a resin, something that is known to contain Bisphenol A (BPA) – a toxic substance found in plastic.
Since BPA is known for its tendency to migrate, especially when heated, the FDA's National Center for Toxicological Research has conducted several studies on the threat it poses to those who ingest it. Results indicate that a high intake of BPA could result in adverse effects on the body.
This is why as the years go by, people are veering more and more away from plastic bottles. Fortunately, that has been reason enough for many manufacturers to turn to the use of BPA-free plastic to construct reusable bottles.
That aside though, the life cycle of plastic water bottles is short and some of their recycling rates are low, resulting in a buildup of plastics in landfills which is a serious environmental hazard.
Ultimately, you're always better off with a glass or stainless steel reusable water bottle, especially if you're looking to reduce your carbon footprint.
The Bottom Line
At the end of the day, the fact that you are choosing to reuse a bottle is far more important than its material of construction. As such, you should always pick a bottle that perfectly suits your needs so that you can use it for the longest time possible.
And while you're at it, don't forget to pick a good filter as well. That way, no matter where your travels take you, you'll always be drinking clean water.
Moreover, this will subconsciously keep your mind off of soft drinks and encourage you to drink more water. No matter how you look at it, this is a win-win situation for you and the environment!