Are Real Christmas Trees Recyclable?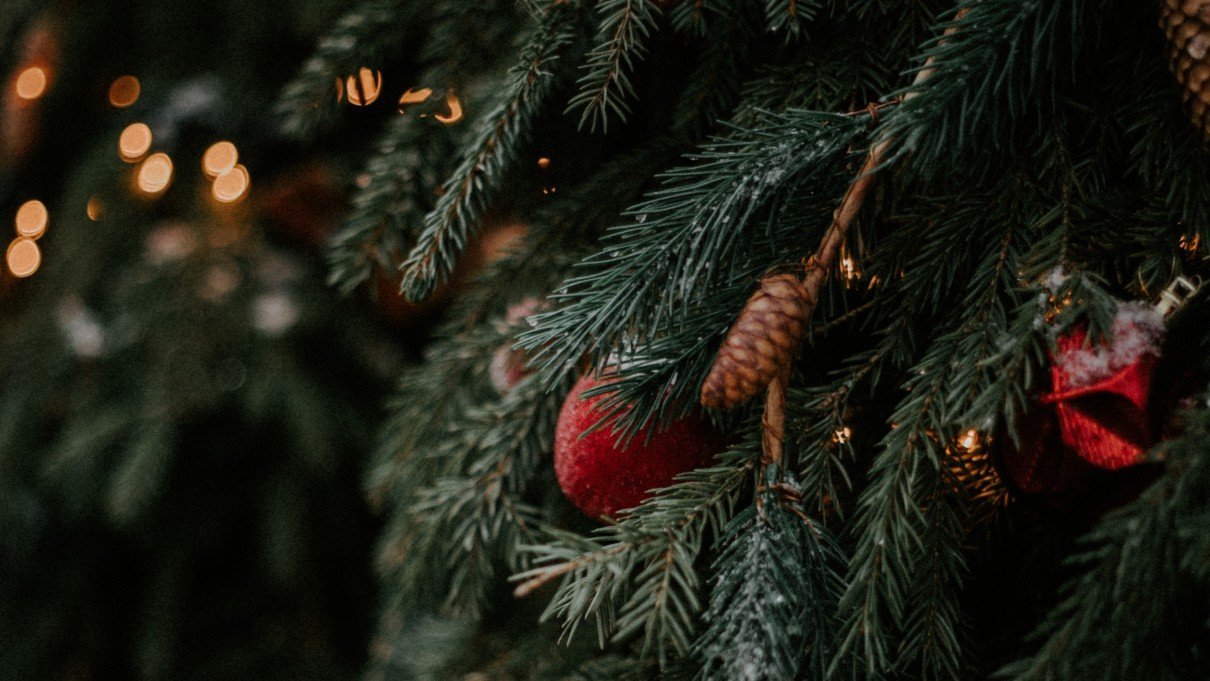 Christmas is undeniably one of the most exciting periods of the year. The music is festive, the food is delicious, and if you're lucky, you get to cuddle up with loved ones over a cup of hot chocolate.
And let's not even get started on the Christmas tree – it is arguably the centerpiece of the whole holiday, especially if it is a real tree.
But what do you do with it once all the festivities are over and everyone goes back to work?
Well, that's what we are going to talk about today.
We are going to let you know whether real trees can be recycled or repurposed, and how this can be done. So if you've ever struggled with getting rid of a real Christmas tree, you have come to the right place.
Are real Christmas trees recyclable?
Yes, real Christmas trees can be recycled. In fact, many cities even have curbside tree recycling programs.
And even when they don't, you can usually find a suitable program using directories like the Earth911 one.
Can you recycle flocked trees?
No, unfortunately, you can't recycle flocked Christmas trees.
Since flocked trees are usually sprayed with chemicals that make them look like they have snow on them, they are impossible to recycle.
So, while they do look pretty, you might want to think twice about flocking your Christmas tree since they always end up in landfills.
How do you prepare your real Christmas tree for recycling?
If you are planning to recycle your real Christmas tree, there are a few things you should do first. These include:
Removing all the ornaments, lights, or decorations from the tree.
Remove the stand from the tree.
Place the tree on a tarp before taking it outside – this will keep the tree needles from falling all over your floor.
Consider cutting the tree into two if you are using curbside recycling – it may be too big for their truck.
How are real Christmas trees recycled?
Once these trees are collected, most of them are usually chipped or shredded to make mulch.
While there are other ways to recycle a tree, this is the most common one, especially when dealing with large quantities.
Can you do the recycling at home?
Yes, if you have the time and energy, you can recycle your tree and even those of your neighbors.
Here are some of the options you have:
Chip them to make mulch for your garden.
Sink them into a private fish pond – they will provide the fish with a feeding area.
Use them to create a bird sanctuary – you can even hang some feeders to attract the birds.
Shred them to create paths for hikers.
Plant the living rooted trees in your backyard and watch them grow.
Dry them for a few months then use them for a bonfire or any other outdoor fire.
Cut their trunks to make wooden coasters.
Use them to make ash for your garden – this will help your plants grow. When added to your compost, it can even repel insects.
Consider renting a Christmas tree
If you love real Christmas trees but don't want to deal with the hassle of recycling them afterward, consider renting one.
This sustainable option is zero waste and even allows you to see the same tree grow year after year!