Are Palm Leaf Plates Recyclable or Compostable?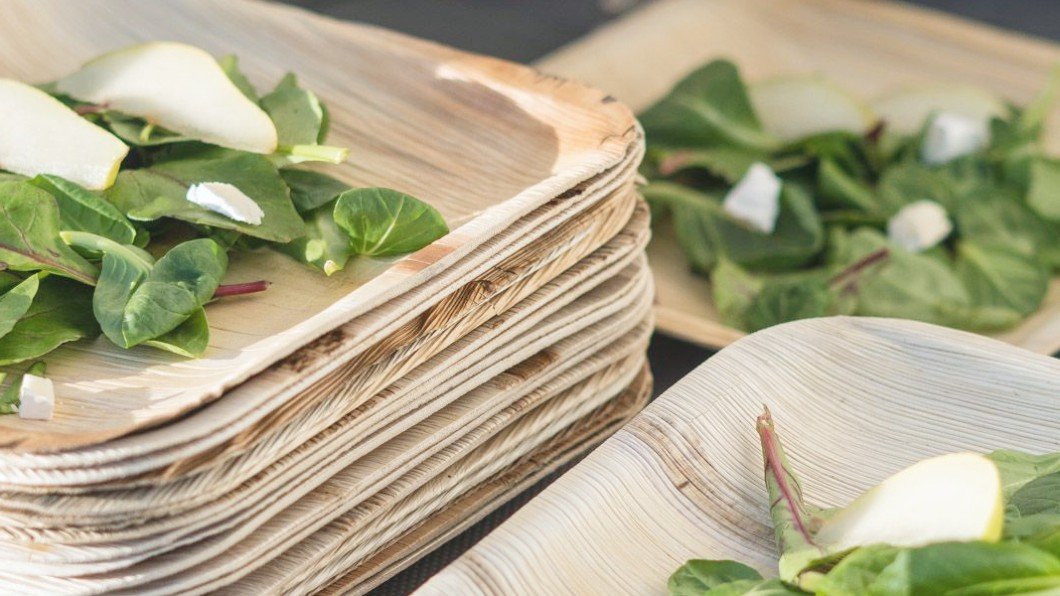 As more and more people are trying to reduce their carbon footprint, they are staying away from plastic plates. As a result, interesting options have popped up, one of the most popular ones being palm leaf plates.
But what do these innovative inventions really have to offer? Are they recyclable? Can they be composted?
Well, these are the important questions we intend to tackle today.
Are palm leaf plates recyclable or compostable?
While palm leaves can't be recycled, they can be reused and composted. This is because they are 100% natural and are usually not treated using any chemicals.

Are palm leaf plates good for the environment?
In many ways, palm leaf plates are more environmentally sustainable than other plates, especially when compared to plastic ones.
Made from fallen palm leaves, these plates are produced in a way that doesn't harm the environment in any way. They rely on natural processes and don't in any way contribute to deforestation.
To create these plates, fallen palm leaves are soaked in water, pressed into the desired shape using heat, and then dried. As such, they are available in a variety of shapes without needing any chemical treatment.
Moreover, they are 100% biodegradable and take a mere 60 days to decompose. So once you are done using them, you can simply toss them into your compost pile and forget about them.
How can you reuse your palm leaf plates?
While many palm leaf plates are designed to be used once, you can reuse them, especially if you originally used them to serve dry foods such as baked goods. As long as you clean them with care, you can use them for a variety of purposes. For one, you can use them to serve food again.
Secondly, you can use them to hold things around the house, especially the bowls.
Ultimately, it is up to you to use your judgment and see what you can do with them. Just make sure to give them a wipe and let them air dry before you reuse them though.
Are palm leaf plates microwave-safe?
Since they are strong and don't warp, palm leaf plates are safe for use in both freezers and microwaves.
This strength is also what makes them suitable for meals that require several courses. As such, they are popularly used for parties, events, and a host of other get-togethers.
You can comfortably use them to serve salads, appetizers, and even desserts.
Once you go palm you never go back
Once you abandon disposable plastic plates for palm leaf ones, it is hard to go back. Not only are the latter sturdier and safer for you, but they are also better for the environment.
What's more, they are affordable yet elegant, making them a perfect fit for fancy dinner parties.
No matter how you think about it, using palm leaf plates creates a win-win situation for both you and the environment. So if you have an opportunity to buy them, do not hesitate!