Are Crocs Shoes Recyclable?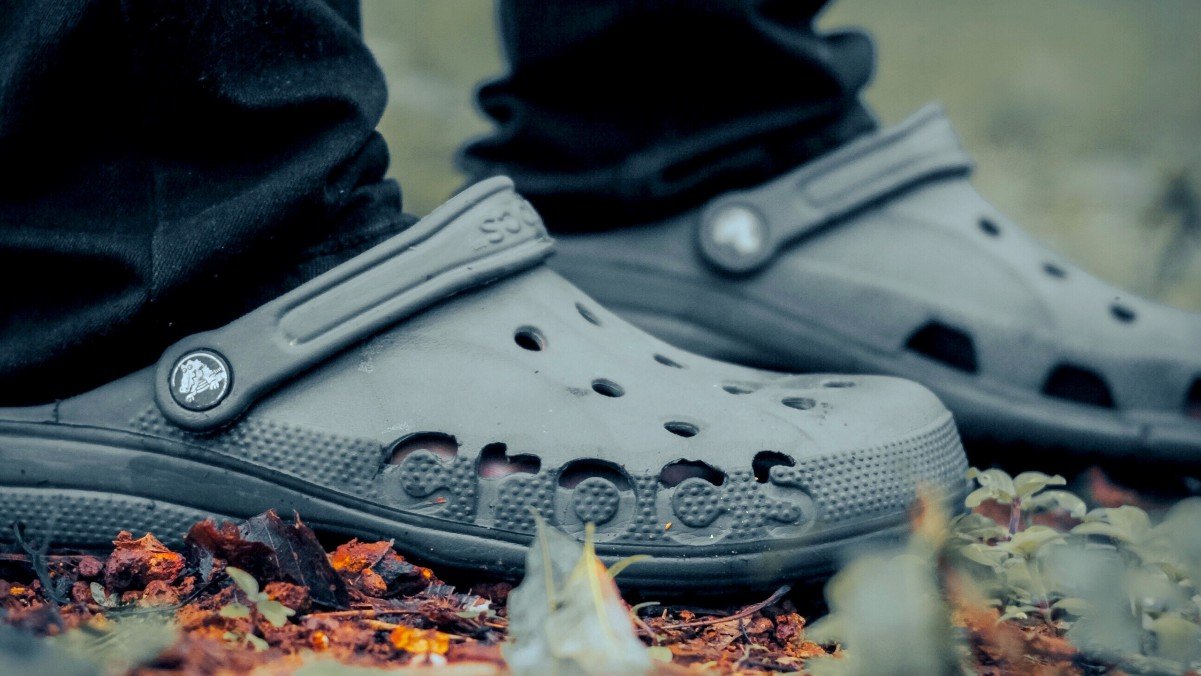 Since their inception in 2002, Crocs have been quite popular. And it's not even surprising – these shoes are colorful, comfortable, and durable. On top of that, they can be worn both indoors and outdoors.
In many ways, they are the sweatpants of shoes. It's therefore not surprising that many people have several pairs of CrocsAffiliate link in their closets.
But that also means that sustainable disposal of old Crocs is a serious issue for many of us.
So to help you out, we have decided to address this issue in this post. Here, you'll find answers to all your questions.
Are Crocs recyclable?
No, Crocs can't be recycled. They are made of a unique material called Crolite that is lightweight and antimicrobial but can't be recycled.

In fact, the only effort that has ever been made to recycle this material was made by the company that makes Crocs.
Dubbed Soles United, the program in question collected, cleaned, ground up, and melted old Crocs to create new ones which were then donated to people in need all over the world. Ultimately, the new shoes were just as light, durable, and antimicrobial as the old ones. Unfortunately, this program is no longer operational.
Are Crocs compostable?
Since Crocs can't biodegrade or decompose, they can't be composted.
How do I get rid of my old Crocs?
The best way to get rid of old Crocs is to donate them to organizations like:
Soles4Souls
Soles4Souls is a non-profit organization that collects and donates clothes and shoes to people in need all over the world. Ultimately, they aim to help provide relief, fight poverty, and reduce the amount of waste that ends up in landfills. So by donating your Crocs to them, you are contributing to their noble cause.
Thrift stores
If your Crocs are still in good condition, you can donate them to organizations like Goodwill and Salvation Army that run thrift stores. This way, they can find a new home and not end up in a landfill. And to sweeten the pot, some of these organizations can even come pick the Crocs from you.
Local churches and community outreach programs
If you're looking to help your local community, you can donate your gently-used Crocs to your local church or outreach program. This way, they will find their way to community members who need them.
Can you reuse Crocs shoes?
Even if your Crocs are damaged and can't be donated, you don't have to throw them in the trash – you can reuse them.
Some of the ways you can do this are:
Using them for storage around the house – Crocs can be used to hold pens and toys in your drawers. Since they are colorful, they are particularly great for storing kids' stuff.
Using them for gardening – you can easily use Crocs as planters or even deterrents for deers and other animals.
Using them to make crafts – old Crocs can be used to create bunnies, puppies, and other crafts.
Crocs aren't environmentally friendly
As of now, Crocs aren't environmentally friendly. But there's still hope – their manufacturers have recently announced that they are going to start using bio-based material for their shoes.
Set to launch in 2022, these shoes are part of the company's quest to be carbon-zero by 2030.
So for now, we're just going to have to reuse and donate the ones we have until we get the new edition!