How to Go Green on Black Friday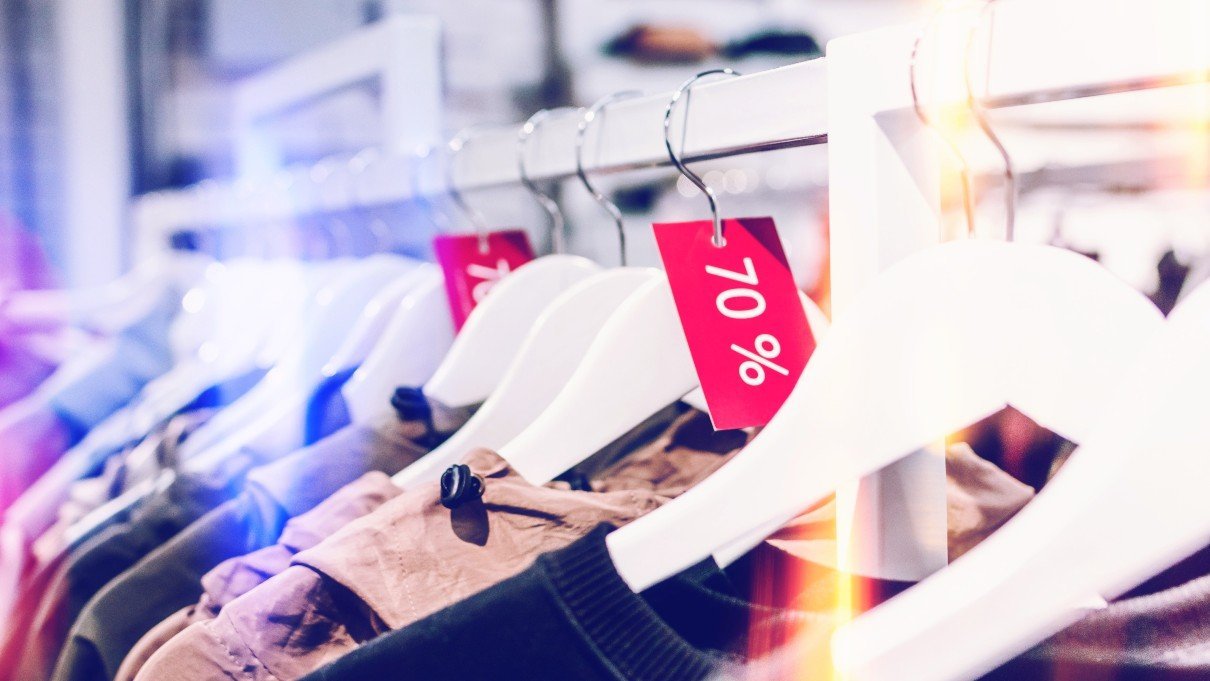 With all the discounts and the holidays just around the corner, Black Friday is arguably one of the most exciting times of the year.
This is when many of us finally get to buy that house appliance we have been saving for the whole year.
But as we all know, between all the gift-giving and extreme packaging, sustainability can go out of the window.
So how do you go green on Black Friday? Well, we have some tips for you:
Bring your own shopping bag
To avoid buying single-use plastic bags, always carry your own reusable bags when going shopping, especially during Black Friday.
This will reduce your plastic waste and may even discourage you from buying things you don't need.
For instance, if you only carried one bag, you are unlikely to buy extra items that weren't on your shopping list.
Avoid impulse buying
Impulse buying is one of the greatest dangers associated with Black Friday.
Due to the heavily discounted prices, this season can make you believe that you are actually saving money by buying something you don't need, resulting in tons of waste.
So don't fall for it – only buy what you need and stay away from the stores if you're easily tempted.
Buy from local and small businesses
There are several benefits of buying from local and small businesses.
For one, you will be pumping back money into your local community and helping it thrive.
Secondly, you will be saving yourself time, energy, and gas. Driving to your local store requires less gas and you could easily choose to walk or bike there instead.
Buy from companies that care about the environment
Instead of shopping from just anywhere, Black Friday could provide you with an opportunity to shop from eco-friendly stores, especially now that their prices would be lower.
An example of such a store is Tentree – a clothing company that uses sustainable raw materials, practices ethical manufacturing, and plants 10 trees for every purchase. So far, they have planted over 60 million trees.
Be sustainable with your gift wrapping
With all the gifts being exchanged during the holiday season, if you're not careful, you will waste a lot of wrapping paper. So, learn how to wrap gifts efficiently and consider using reusable/recyclable wrappers.
If you've got time, you could even go all out and create some DIY gift wrappers that add a personal touch.
Also, consider using natural materials for your wrapping. A few examples are natural fabric and leaves.
Try to place a single order when shopping online
Instead of ordering several things from different stores, try to pick one online store and buy everything from there in one bulk order.
This not only minimizes delivery costs but also reduces the amount of packaging that will be used.
Go for energy-efficient gadgets
If you're planning to buy electronics during Black Friday, opt for energy-efficient ones.
These will save you a lot of money on electricity bills and will be good for the environment as well.
Keep an eye out for cruelty-free products
When you are particularly shopping for fashion and cosmetic products, always go for brands that have cruelty-free practices in place.
Don't just rush to make a purchase – check out the company website and see what they stand for.
Also, stay away from fast fashion.
Opt for eco-friendly materials
If you're looking to buy clothes, go for eco-friendly fabric like organic cotton.
And if you're looking for utensils, opt for bamboo or other sustainable materials.
Also, buy things that are durable so that you can use them for the longest time possible before they contribute to waste.
Give people experiences as gifts
During Black Friday, consider buying people experiences instead of things.
It will not only reduce waste but also leave them with memories that will last them for years to come.
As such, it is a good idea to give them a spa day, a trip, or even a gym membership.
Remember to recycle or reuse your packaging
Once all your orders have arrived, don't forget to properly dispose of all packaging.
Remember to recycle your card boxes and reuse your bubble wrap when sending fragile gifts – leave no packaging to waste.
Don't engage at all
If you really don't want to be carried away by the Black Friday parade, choose not to engage at all.
Think critically about whether you need to buy anything at all and look for homemade substitutes.
If you are particularly crafty, you can create a lot of DIY things with a few readily available resources.
Buy second-hand products
You don't always have to buy new products during Black Friday – there are second-hand items that are just as good.
With just a little effort and patience, you can give a gently used item a new home and help reduce the waste that ends up in landfills.
Look for sustainable alternatives to traditional Black Friday
A big contributor to the impulse buying that characterizes Black Friday is the short period available to claim discounts – usually 24 hours.
This short period causes panic and sends customers into a buying frenzy, giving them no time to think through their purchases.
But this is not the only way to get a good deal – some stores are willing to give you a long time to shop.
A great example is Beauty Kitchen – a company creating natural beauty products using sustainable raw materials and cruelty-free ethical processes.
It usually offers up to 70% off on all of its 80 Sustainable Black Friday Outlet products from Black Friday till 2nd December.
These items usually include skincare, haircare, and beauty products. And to sweeten the deal, the brand donates 2% of its sales to charities like Plastic Sup Foundation.
Think through decisions
The best way to go green on Black Friday is to thoroughly think through all your purchases.
If possible, figure out what you need to buy and where you hope to buy from before the day arrives, and don't deviate from your plan.
This will not only save you time and money but will also be great for the environment.